Baby shop fire kills four in Hanoi
The store is a 3-storey tube house with a total floor area covering 60 m2 and has an only entrance being the main door.
The fire spread very quickly as all the floors of the shop contains flammable items.
Locals said the fire broke out about an hour after midnight. Upon seeing smoke and flames coming out of the house, neighbors called the Hanoi fire police right after that.
A witness at the scene said no one was able to enter the house due to the fierce heat and flames.
Ten fire engines were called in to put out the roaring fire, with fire fighters cordoning off the fire area and trying to storm into the house.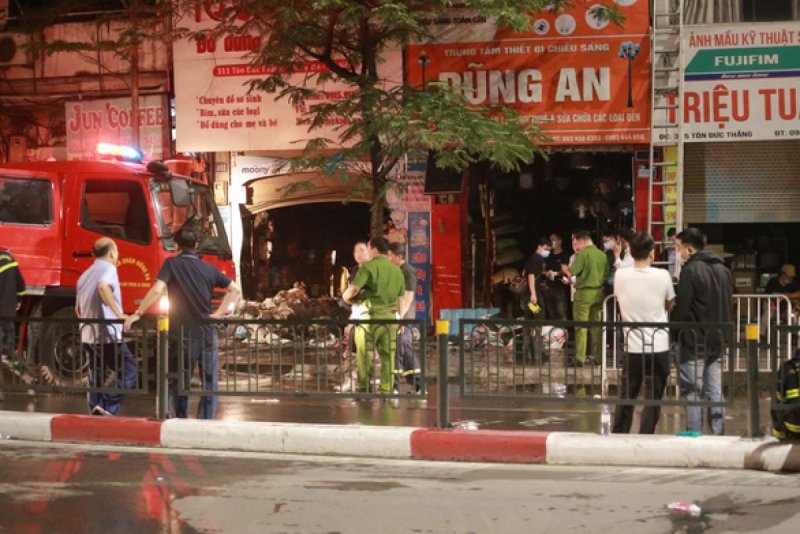 At the scene of the fire  (Photo: Tuoi Tre (Young Age) Online) 
Although the fire was extinguished several hours later, four people were reported dead on the spot, including an 81-year-old man, his 40-year-old daughter who is 3 months pregnant, his 38-year-old son-in-law, and a 10-year-old granddaughter of the couple.
Functional agencies are investigating the cause of the fire.
VOV
TAG: