Vietnamese lecturer at leading Australian university I m lucky to study at school for the gifted
As an Associate Professor at a leading university in Australia, Hoang Lan Anh admitted that she was not a good student; in contrast, she was naughty and once asked the headmaster to change teacher.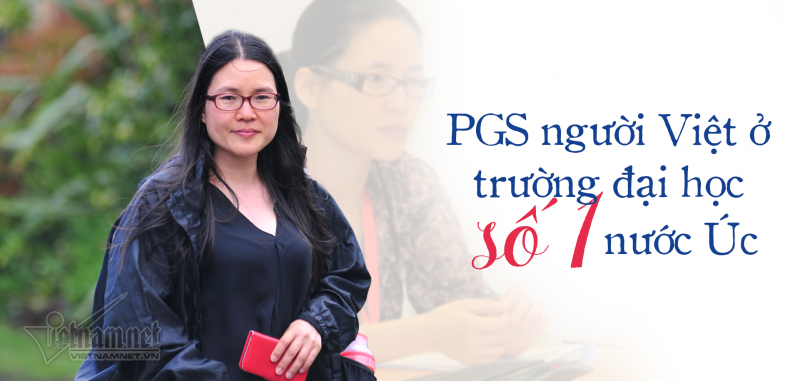 Photo: Vietnamnet
Writing novels to "pay off personal debt"
Taking advantage of a 6-month break for research doing, Hoang Lan Anh embarked on completing a novel called "Đừng nói lời từ biet" (Don't say goodbye). 20 years of living, studying, and working in four countries, plus being an expert in migration, Lan Anh is always preoccupied with the life of overseas Vietnamese, Vietnamnet reported.
"The novel is also "my personal debt "and a part of my memories on the journey of studying abroad. We, the first Vietnamese students studying abroad after Doi Moi (Renewal) period, encountered countless challenges", Lan Anh was quoted by Vietnamnet as saying.
Lan Anh was a former student specializing in the Russian language at Thai Binh High School for the Gifted. Then, she studied at the Russian language Faculty at the Hanoi University of Foreign Language Education, Vietnam National University, Hanoi (now the University of Languages & International Studies). But at that time, the Soviet Union had just disintegrated.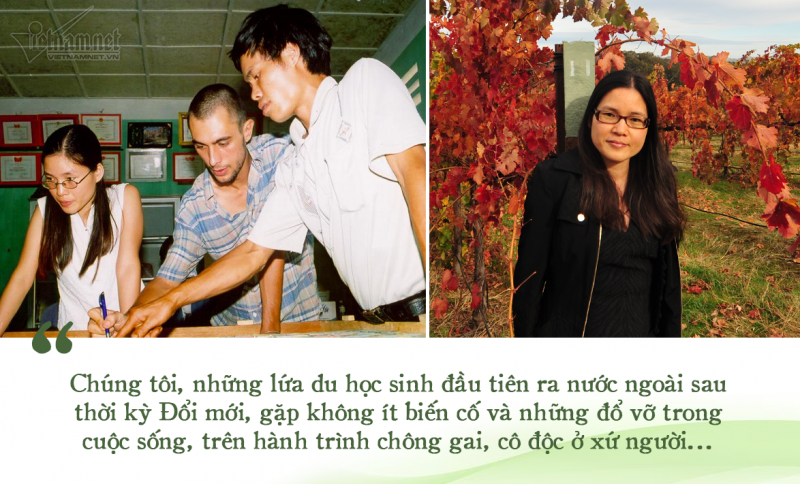 Photo: Vietnamnet
"I understand one thing that I need to choose to study another major since language is only a tool to work", Lan Anh said.
As an avid traveler, Lan Anh decided to study at the Tourism Faculty at the University of Social Sciences and Humanities, paralleling with her Russian language major.
Lan Anh graduated from the universities in 1999 – 2000 as the tourism sector in Vietnam started to boom. However, she applied for an international research project. During two years working with foreign experts, she realized she needed to cultivate knowledge more. Hence, she decided to apply for and gain the Chevening Scholarship of the British Foreign Ministry. She was sponsored the entire master course in Development Studies at the University of East Anglia.
Lan Anh then graduated from the master course with the highest score. She was offered a position of a Ph.D. student at the Faculty of Development Studies.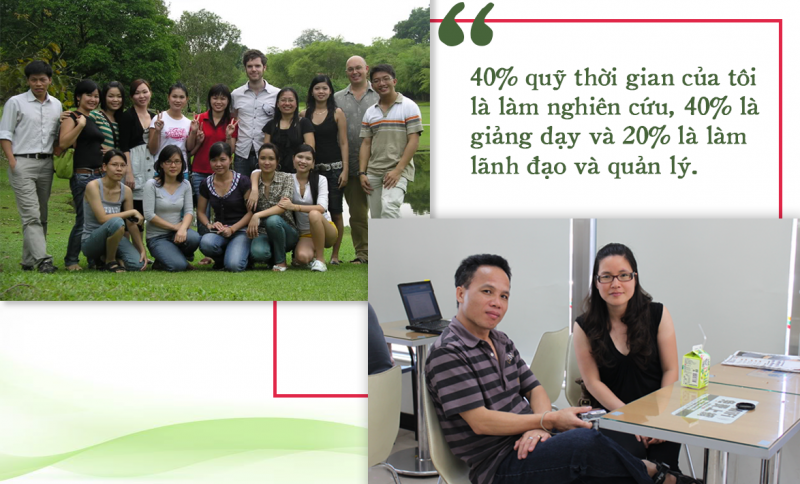 Photo: Vietnamnet
When returning to Vietnam, Lan Anh was also offered a high-paid job. Nevertheless, she turned down it and came back to the U.K to study for a doctorate and then moved to Singapore to do research at the Asian Center for Population Analysis and Sustainable Development under the National University of Singapore.
Two years later, she became a lecturer at the Faculty of Development Studies at the University of Melbourne (Australia).
Lan Anh is currently a world-famous expert in Vietnamese immigration. She has had three books, dozens of book chapters, and articles published in the world's leading magazines.
She also received a grant from the Australian Department of Foreign Affairs to develop the project teaching sex education for Vietnamese students.
Students don't need to study abroad at all costs
When Lan Anh was 8 years old, her mother died. Her father then moved to Russia and she lived with her older sister.
"In that situation, I realized a good environment saved me. Luckily, I was admitted to study at a school for the gifted where almost all students have a sense of self-study", Lan Anh said.
Lan Anh also said that many Vietnamese parents always want their children to study abroad. This desire, however, contains limitations, she added.
"Many Vietnamese students studying abroad cannot stand the lonely and pressured life in the far-away country".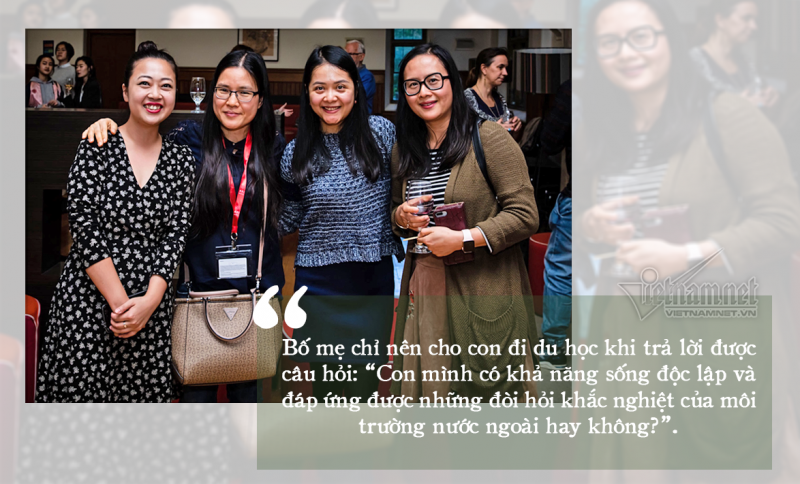 Photo: Vietnamnet
Even good students in Vietnam cannot find a job in commensuration with their degrees and qualifications abroad.
Lack of independence, self-consciousness, and willingness, according to Lan Anh, are among factors destroying these youngsters' future.
Thus, she said parents should only send their children to study abroad if they have the ability to live independently and adapt to the severe overseas environment.
"Independence is the most important element to gain success in the study and work", Lan Anh emphasized.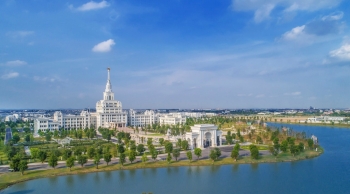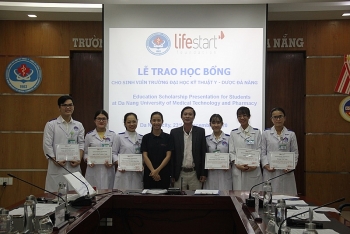 Malie Nguyen
TAG: