Incense-making craft of Nung ethnic group in Cao Bang
The craft of producing incense practiced by the Nung ethnic minority in the northern province of Cao Bang has been passed down from generation to generation.
With incense sticks used in special occasions, locals are now busy preparing for the Lunar New Year festival (Tet).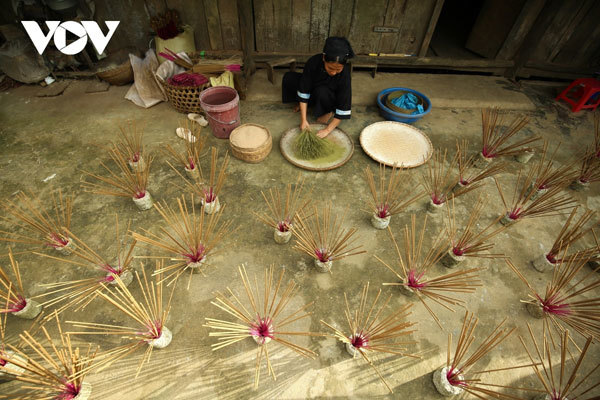 Residing in Phia Thap Hamlet at the foot of Pha Hung mountain, the Nung ethnic minority people are renowned for producing agarwood incense sticks.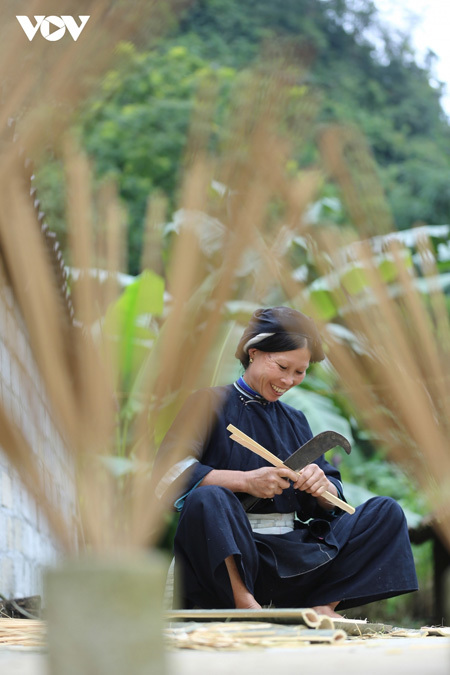 For several hundreds of years, members of the Nung ethnic group follow their traditional craft of making incense sticks from agarwood trees.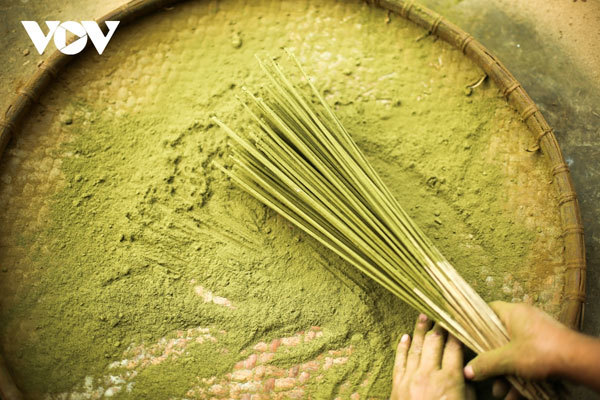 Their incense sticks are made of natural materials, with artificial chemicals free.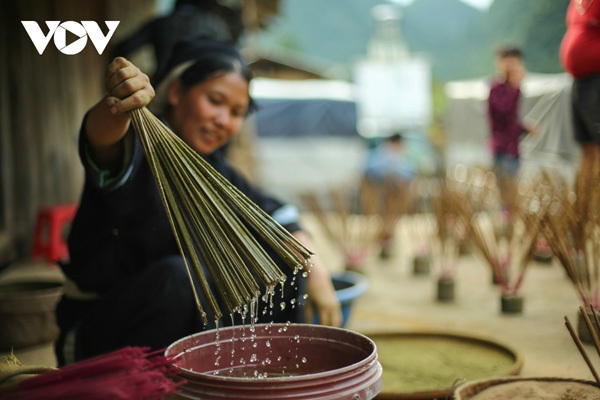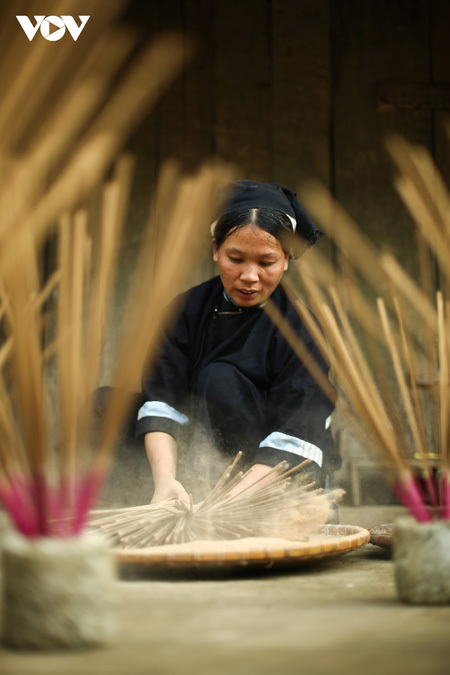 Each piece is soaked four times in a flour mixture of sawdust and agarwood powder in order to create beautiful incense sticks.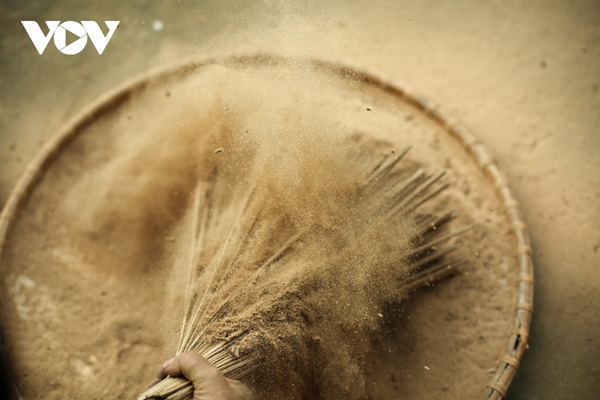 Producing these items requires great skills, including eye movement, from makers.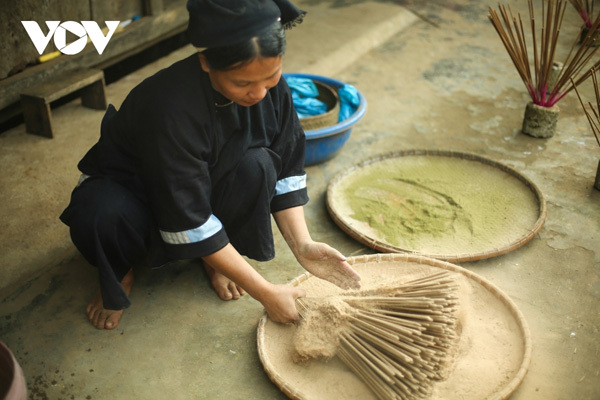 Generations of the Nung community have passed the tradition down to younger members.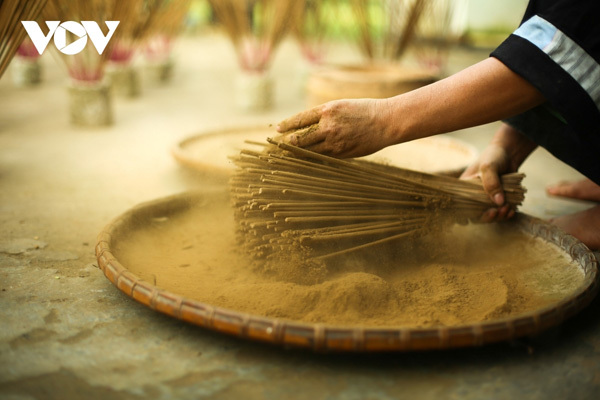 The craft is closely associated with the Vietnamese custom of burning incense on the first or 30th days of every lunar month and other special occasions, such as the ancestors' death anniversary.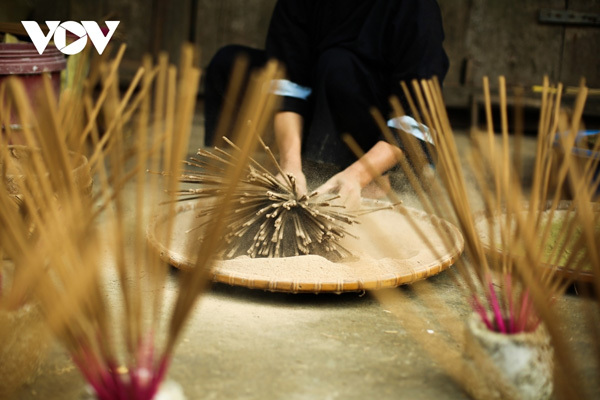 The most time-consuming stage of the process is drying the incense. Locals often dry them at midday as it is the hottest part of the day.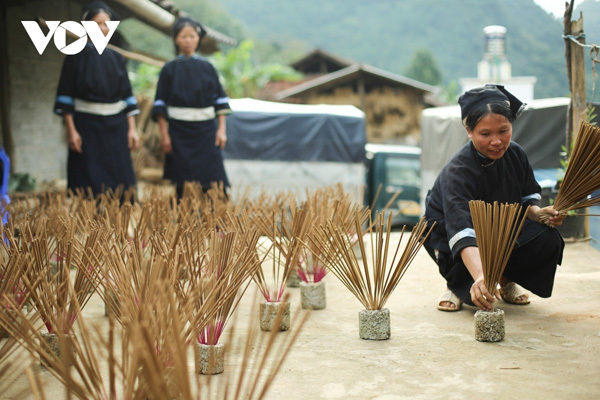 If the weather is sunny, the process may take a single day, if not then locals must spend up to three days trying to dry the incense.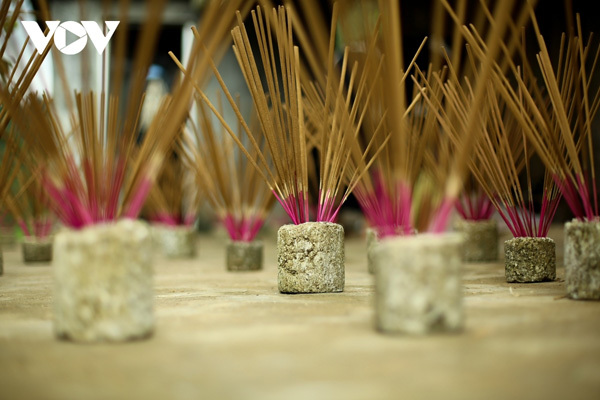 Sometimes locals dry the incense in the kitchen in order to have the product ready for use at customers' request.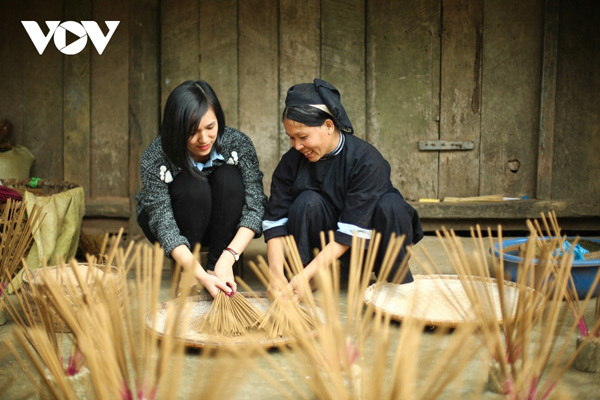 A tourist feels interesting when learning how to make incense in the locality.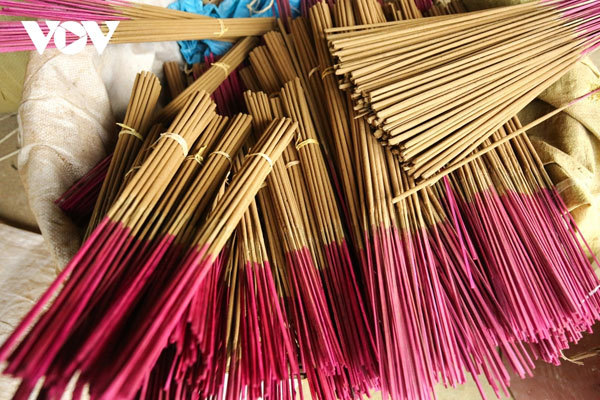 Incense in Phia Thap Hamlet is famous for good quality with a clear origin. It is the favourite with people, not only in Cao Bang Province but also in neighbouring localities.
VOV
TAG: