Special stamp issued to celebrate 13th National Party Congress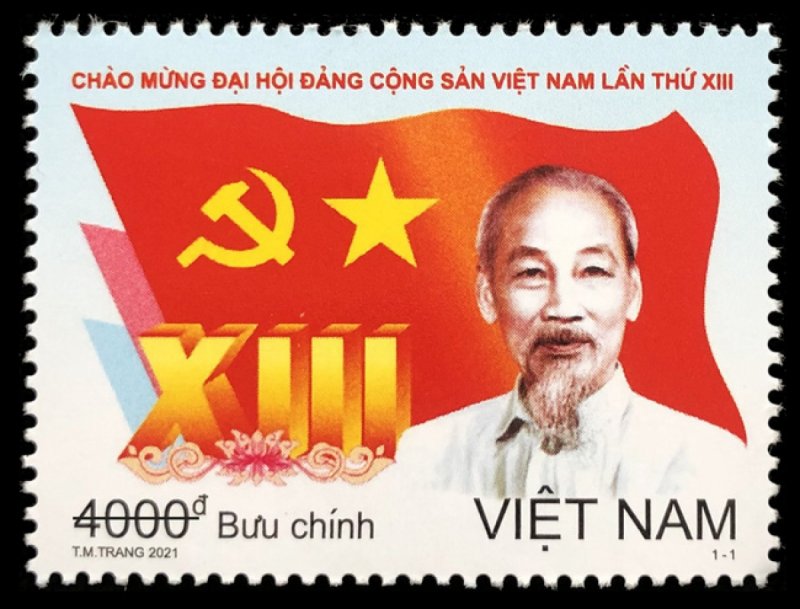 The 43x32 mm stamp has been designed by artist To Minh Trang of the Vietnam Post Corporation. The unique item features a portrait of President Ho Chi Minh and a flag bearing the hammer and sickle symbol in the background.
The stamp also features the number thirteen in Roman numerals to signify the upcoming 13th National Party Congress.
The collection is set to be available on public postal network from January 22 until December 31, 2022.
VOV
TAG: