31 kg drug haul seized in Saigon
The stash, including MDMA, cocaine, ketamine and marijuana, arrived in HCMC via Hong Kong hidden inside drapes and boxes of clothing and food from Germany, France, Hong Kong, China and Canada.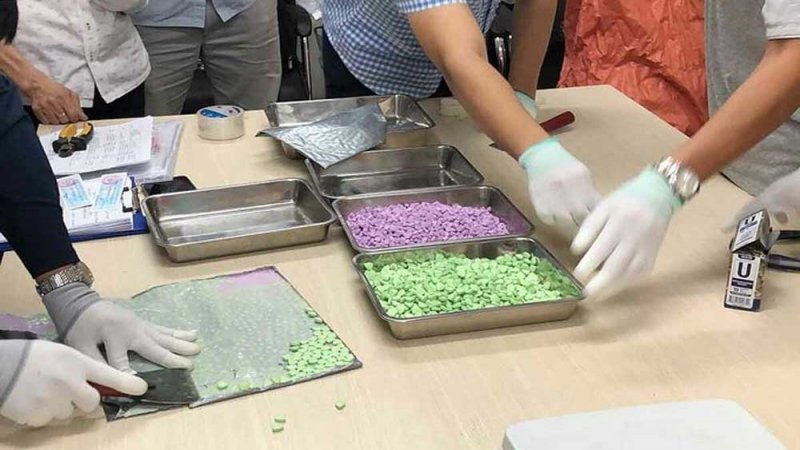 Drugs sent to HCMC from outside of Vietnam are seized, January 13, 2021. Photo courtesy of the HCMC Customs Department.
It is the first time HCMC customs officers had found drugs illegally trafficked into Vietnam through Hong Kong and mainland China.
In November last year, officers had discovered 20 kilograms of narcotics among goods and food entering the country.
Those convicted of possessing or smuggling more than 600 grams of heroin or more than 2.5 kilograms of methamphetamine face the death penalty in Vietnam. The production or sale of 100 grams of heroin or 300 grams of other illegal narcotics is likewise punishable.
Despite having some of the world's toughest drug laws, drug busts remain frequent in Vietnam.
Drugs ceased by Vietnamese police would be destroyed.
TAG: