Vietnam congratulates DPRK leader at new position
General Secretary of the Communist Party of Vietnam (CPV) and State President Nguyen Phu Trong offered his warm congratulations to North Korean leader Kim Jong Un, who was elected General Secretary of the Workers' Party of Korea (WPK) at the 8th Congress of the WPK that took place on January 5-10.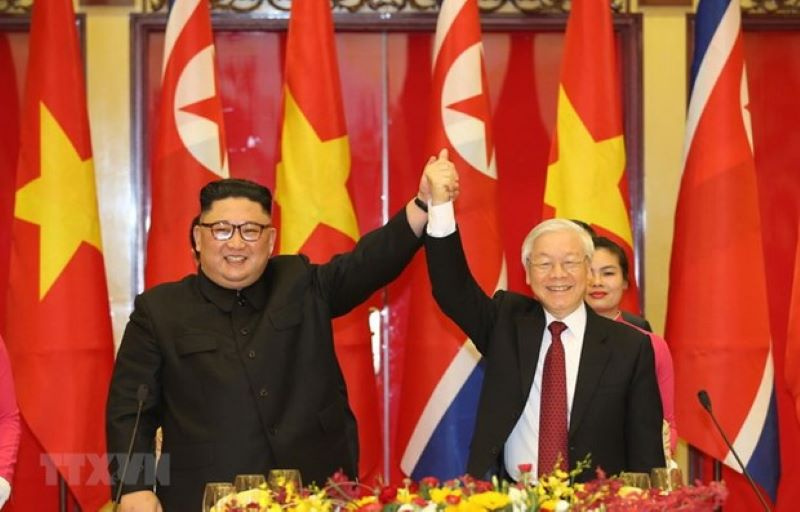 General Secretary and State President Nguyen Phu Trong welcomes the leader of the Democratic People's Republic of Korea, Kim Jong Un, at a banquet on March 1, 2019. Photo: VNA
According to a resolution released on January 11 by WPK, the general secretary of the WPK is the head of the party who represents and leads the whole party, embodying the organizational intention of the whole party and the center of the leadership and unity, reported the Korean Central News Agency (KCNA), the state news agency of North Korea.
The congress is expected to bring fresh impetus for driving the country's economic growth.
TAG: