Highest doses of Covid-19 vaccine given to volunteers before second stage begins
The highest doses of Covid-19 vaccine will be given to volunteers on January 18 in Vietnam's Covid-19 vaccine clinical trials, according to the Military Medical University.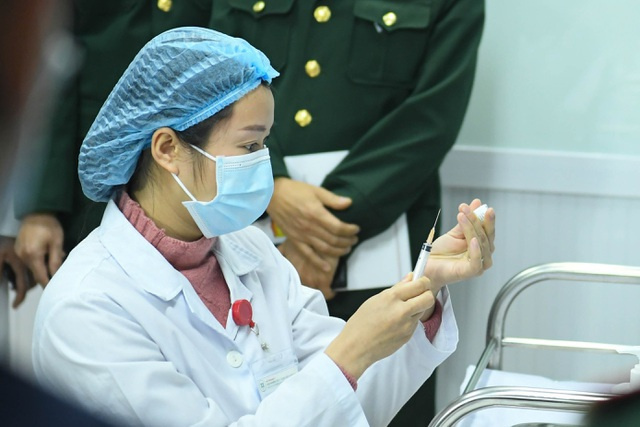 Highest doses of Covid-19 vaccine given to volunteers

Following the procedures which have been applied for volunteers for 25mcg and 50mcg doses of Nanocovax vaccine, three random volunteers out of the 20 member group will be selected as the first one to try 75mcg doses. They will then stay at the university under strict monitoring for 72 hours. After being discharged, they will continue to be monitored at home.
The rest of the group will be given the vaccine afterwards. The volunteers will return for a health check 28 days later and given a second shot.
The clinical trials started on December 17 and the first volunteer was given a 25mcg dose. The first volunteer of the second group was given a 50mcg dose on December 26. 60-70% of the volunteers had a light fever and didn't need to use medicine. Some soreness disappeared one to two hours later.
The university said these were common reactions which often went away in 24 hours. The health of all 40 volunteers have remained normal.
Do Minh Si, Nanogen's director for research and development, said that they wanted to test the safety of the vaccine in the first stage.
The National Ethics Committee in Biomedical Research then will review the results to start the second stage which will be carried out on 400-600 people aged from 12 to 75 across the country. The third stage will be carried out on 10,000-30,000 people.
TAG: