Seven fined for illegal border crossing
Police in Tay Ninh Province on January 8 issued fines on a group of people who were caught illegally crossing the border into Cambodia.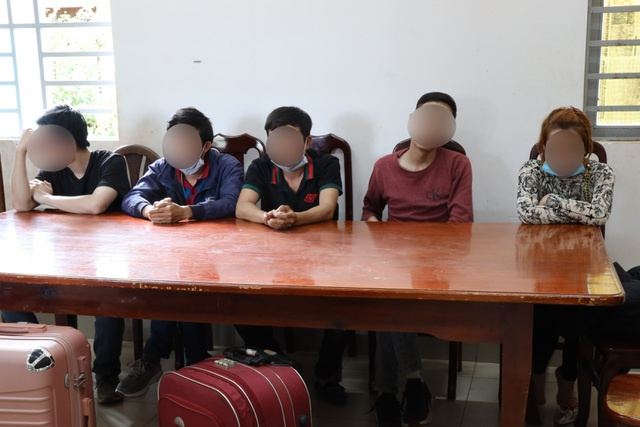 Five people are detained in Tay Ninh Province while illegally crossing the border to Cambodia on January 7.
According to a report from local authorities, police in Tan Ha Commune noticed five strangers including four men and a woman hanging around near the border at 2 pm on January 7.

At 6 pm the same day, police found that the group were being guided by two local men, Liem and Mol Da, to cross the border to Cambodia. They were all taken to the police station.
The five people told the police that they came from Nghe An and Gia Lai provinces and intended to go to Cambodia to work for a casino. They were introduced to the two local men there who would help take them to Cambodia through the border.
Liem and Mol Da said that they were hired by a Cambodian man to take five people to the border and would be paid VND500,000 (USD22).
"We found that this was an easy job to earn money and we used two motorbikes to transport them," they told the police.
The two men were fined VND15 million (USD652) each for organising border crossings.
TAG: