Human trials for Vietnam's second Covid-19 vaccine to begin this month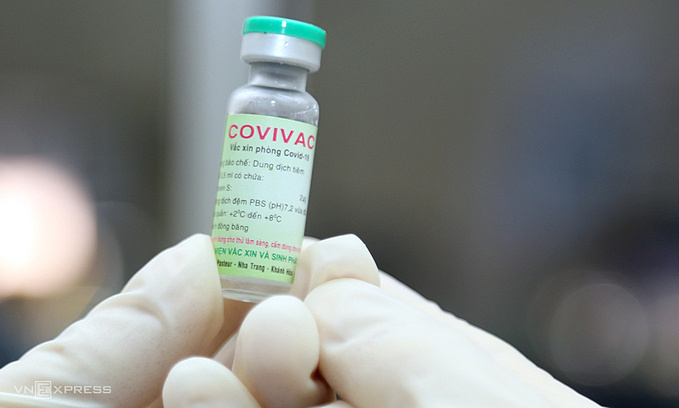 IVAC, which belongs to the Ministry of Health, would coordinate with the National Institute of Hygiene and Epidemiology in Hanoi and the Hanoi Medical University to identify volunteers for the trial of Covivac, Minister of Health Nguyen Thanh Long was quoted as saying by the Vietnam News Agency.
It will be the second made-in-Vietnam vaccine to be tested on humans after Nanocovax made by the Nanogen Pharmaceutical Biotechnology JSC in December.
Volunteers must be aged 18-59 and have no underlying health conditions, infectious diseases or allergies.
The trial will be in three phases with volunteers divided into groups and given two shots of 1 microgram and three micrograms 28 days apart, Voice of Vietnam reported.
The first phase is expected to finish in April.
Trials for Nanocovax began on December 17 with 60 volunteers.
So far 50-75 percent of the volunteers have shown minor side effects like low fever or pain in the injection arm, but experts said they were of no medical concern.
The vaccine has been deemed safe, but its efficacy in preventing Covid-19 has yet to be confirmed.
Vietnam has two other vaccines under development by the Vaccine and Biological Production Company No. 1 and the Center for Research and Production of Vaccines and Biologicals.
The ministry is in talks with British Covid-19 vaccine developers AstraZeneca and Oxford University to buy 30 million doses.
It is also seeking to buy from the U.S. (Pfizer), Russia (Sputnik V) and China.
Vietnam has recorded 1,509 cases of Covid-19 and 35 deaths so far.
TAG: