HCM City hosts concerts at famous attractions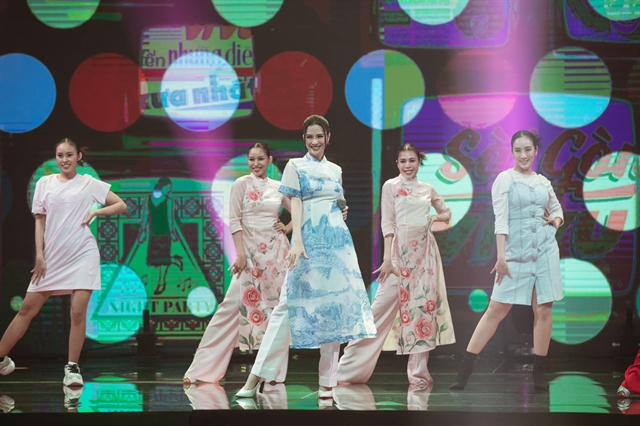 HCM CITY — HCM City hosted an outdoor concert at Lam Sơn Park in District 1 on Sunday night.
The concert, titled Thanh Phố Toi - Sai Gòn Vẫn Thế (My City - Here's Sai Gòn), featured pop star Đong Nhi and singer Hoang Ton.
They sang songs in praise of the nation, President Hồ Chí Minh, HCM City, youth and love, and their popular hits such as Sai Gòn Đẹp Lắm (Beautiful Sai Gòn) and Khi Con La Mẹ (When I Become Mother).
The performance included singers and dancers from the HCM City Light Music Centre.
"I hope to bring an exciting performance and atmosphere to local residents and tourists in HCM City, as well as promote the cultural and historic values of the city." Đong Nhi said.
The concert was part of the city's culture authority's "Thanh Phố Tình Yeu - Lively Sai Gòn" (The City of Love - Lively Sai Gòn) art project which consists of monthly concerts from June to January.
The shows will be held at famous attractions as well as cultural and historical sites in the city, including the Hồ Chí Minh Museum, the HCM City Fine Arts Museum, Tao Đan Park, the Central Post Office, the General Sciences Library, Nguyễn Hue Pedestrian Street, and the Opera House.
 "HCM City has many cultural and historical destinations. Therefore, the "Thanh Phố Tình Yeu - Lively Sai Gòn" art project is expected to become a unique tourism product and bring interesting entertainment to local and international visitors when travelling to the city," Nguyễn Thị Thanh Thuy, deputy director of the city's culture authority, said.
"The combination of tourism and art culture aims to not only attract tourists but also improve people's aesthetic sense," she said, adding that the project would contribute to raising people's awareness of preserving and protecting the city's landscapes and cultural spaces.
Apart from the "Thanh Phố Tình Yeu - Lively Sai Gòn" project, the culture authority is also working on a digital map called "Digital Art Road", which helps tourists discover the city's history, culture and art.
The city's second HOZO International Music Festival is expected to be organised by the end of this year after a two-year delay due to COVID-19.
The event will attract dozens of musicians from various countries in the world.
The first festival in 2019 saw performances of artists from France, Belgium, Spain, Russia, Japan, South Korea, Australia, Greece, Cuba, and Viet Nam. It attracted thousands of attendees during the four-day event. VNS
TAG: