National stamp exhibition to be held in Hà Nội after two-year hiatus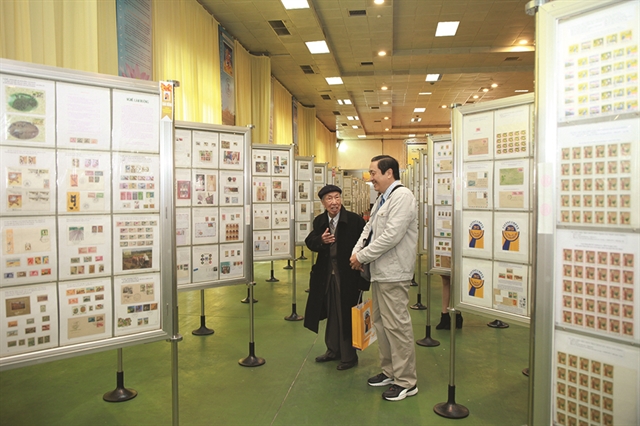 HÀ NỘI — After a two-year hiatus due to the COVID-19 pandemic, the National postage stamp exhibition – Vietstampex will start tomorrow at the Viet Nam-Soviet Friendship Labor Culture Palace in Ha Noi.
Events include a workshop on developing Viet Nam's stamp collection movement, an issuance ceremony for the stamp set 'Vietnamese Sea and Island' and the release of the stamp set 'Vietnamese Fairy Tales' over the course of three days, beginning on June 24.
Vietstampex is a once-every-five-years event. The inaugural exhibition was held in 1998, and additional ones followed in 2000, 2005, 2010, and 2015.
This cultural event offers a chance for stamp collectors to trade, learn, and share information on creating stamp collections, as well as for visitors to understand more about the art of stamp collecting. In addition, this is an opportunity for international friends to learn more about the country, culture, and people of Viet Nam, which are shown on the country's postage stamps.
Collections of diverse genres and themes, gathered by authors of all ages and selected by Stamp Associations in provinces and cities across the country, are on display in this exhibition.
To prepare for the event, Viet Nam Post has worked with the Viet Nam Stamp Association to hold a logo design competition for the National Postage Stamp exhibition - Vietstampex and to pick the winning design, as a symbol that aids in communicating the exhibition's message.
The logo for this year's event was made based on the emblem of the globe. It reflects the non-stop growth of Viet Nam Post which is merging and developing with World Post.
The highlight of the design is the four stamps in the heart of the globe, which carry the message of the postage stamp as an information portal linking people throughout the world, according to the organisers.
The numerals on the logo are also stylised into the shape of a magnifying glass and Ha Noi's Khue Văn Cac (Constellation of Literature pavilion), which is the site for the event. The logo is a blend of blue, yellow, and red hues that signify joy, creativity, knowledge, sustainability and togetherness. VNS
TAG: