Beach city sets up amazing summer vacation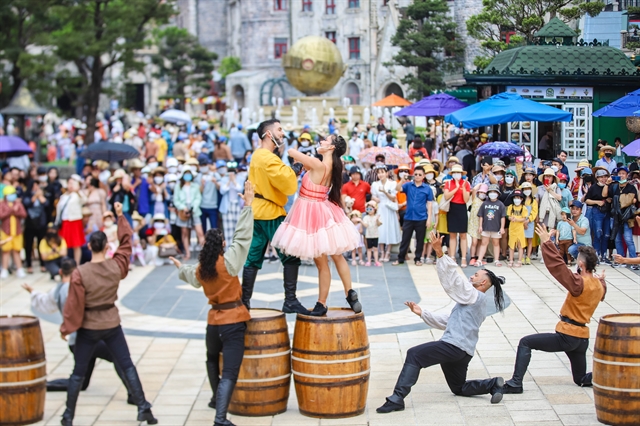 ĐÀ NẴNG — A series of entertainment and art performance programmes will attract tourists to the pristine beaches of Đa Nẵng for their summer vacations from June 11 to August 15.
The programme was designed and developed by Sun Group. 'Take me to the Sun' will focus on musical festivals, beaches and cuisine, all seen as major attractions for tourists headed to Đa Nẵng in summer.
A carnival of Electronic Dance Music on the Han River banks and the An Thương night tourism zone on the beach of Mỹ Khe will be held at night to resume tourism activities in the post COVID era.
Sun Group will also host the battle of the Moon Kingdom, a combined DJ, street music, traditional art performance and magic event, on the mountain at Sun World Ba Na Hills resort.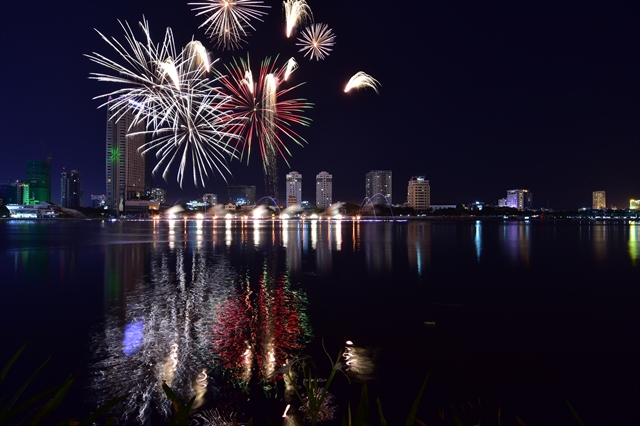 The programme director, Phạm Hoang Nam, said the art shows and performances on the Ba Na Hills mountain resort would be a rendezvous of 160 artists from Argentina, Cuba, Brazil, Ukraine, Colombia, Uzbekistan and Viet Nam, waking up the tourism hub after a two-year delay.
Đa Nẵng also hosts the International Yoga Festival at the Biển Đong (East Sea) Park with the participation of Vietnamese yogi and Indian coaches on June 11-12. The event will also mark the 50th anniversary of the Viet Nam-India diplomatic friendship.
Đa Nẵng also hosted the Routes Asia 2022 forum, an annual event dedicated to gearing up the aviation industry's recovery across the Asia-Pacific region on June 6-8. The city also handed the hosting of the next event to Thailand's Chiang Mai, where they will be organising the Routes Asia 2023, in a ceremony on June 8.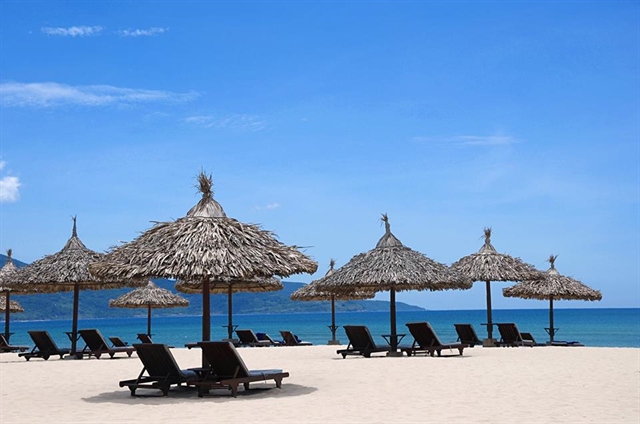 Vice director of the city's tourism department, Nguyễn Xuan Bình, said Đa Nẵng would be a regional destination hub for MICE as well as golf and sports in the coming year.
He said the city promised a safe destination for all visitors in the post-COVID era, with 98 per cent of the population over the age of 18 fully vaccinated.
The city offered free SARS-COV-2 tests for Korean tourists through June to support Koreans returning to their country from Đa Nẵng.
Korea was the second-largest international visitor segment to Đa Nẵng, with 1.8 million visitors in 2019.
During the boom, Đa Nẵng hosted 12 flights from Korea with around 1,500 Korean visitors per day, but COVID-19 saw all flights stop, including to and from Korea. VNS
TAG: