VN musicians become cheerleaders for SEA Games 31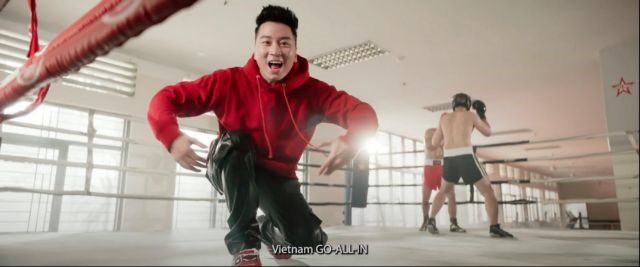 HCM CITY — Vietnamese musicians have released new works to cheer the national contingent competing at the SEA Games 31, which will kick off in Viet Nam today.
Rapper Karik has collaborated with pop star Hoang Thuy Linh to release a music video titled Viet Nam Hết Mình (Go Hard, Viet Nam).
Karik, coach in popular reality show Rap Viet, said he wanted to share his pride in the national athletes with thousands of fans.
The song is composed by OnlyC, who has created numerous hits for Vietnamese pop stars like Hồ Ngọc Ha, Đong Nhi and Noo Phưoc Thịnh, as also famous rappers like Karik and Binz.
The composition has a joyful melody that blends with folk music, and its lyrics describe Vietnamese people and athletes' determination to achieve glory for the country.
The MV deals with the athletes' preparation for the event with images of football, basketball, boxing, athletics and swimming team members as well as thousands of cheering fans.
Phạm Anh Quan of Đồng Nai Province said he liked the song because it "delivers motivational messages and inspires our athletes to compete for the country's glory at the SEA Games 31".
"Linh is known for song mix of electro-pop and folk music so the song, Viet Nam Hết Mình, carries that uniqueness. It not only reflects a strong will in sports but has tinges of nostalgia," said Quan.
The MV has garnered more than 810,000 views on YouTube since its release on May 3, and has been acclaimed by many fans.
Belief in the country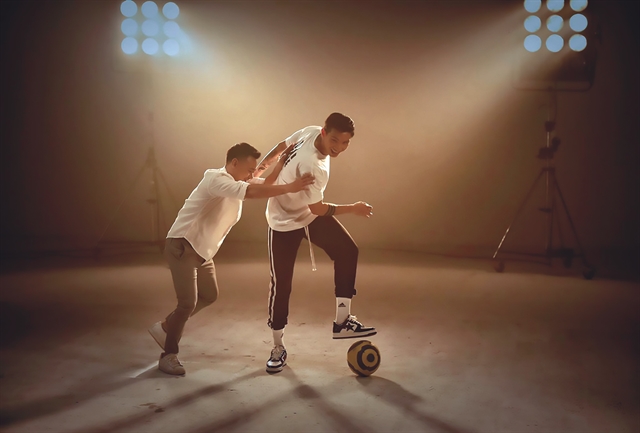 Songwriter and singer Nguyễn Đuc Cường has released an MV titled Hanh Trình Mot Niềm Tin (Journey of Belief) to express and spread love for the country and national sportspeople.
"I watched the SEA Games when I was a secondary school student. It's a long journey since that has nurtured my belief in and love for sport in general and football in particularly," said the 40-year-old musician.
"Many Vietnamese athletes like the U23 football team, swimmer Ánh Vien, shooter Hoang Xuan Vinh and boxer Trương Đình Hoang have had great contribution to sports in Viet Nam's and inspired millions of Vietnamese people," he said.
The song, which is also sung by Cường, has a fast beat as it sends a motivational message to the country and its athletes.
The MV features Vietnamese football player Đoan Văn Hậu, who is suffering from an injury and cannot join the national team at this SEA Games edition.
"I feel sad because I can't participate in the SEA Games due to injury. So through the MV, I want to send my wishes for success to the U23 football team as well as all other sports teams," Hậu said.
The MV, Hanh Trình Mot Niềm Tin premiered on YouTube on May 5, and has attracted more than 47,000 views to date.
Cường became popular after winning top prizes in Bai Hat Viet (Vietnamese Song), a TV reality show on original songs launched by Viet Nam Television in 2008.
He is known for ballads and electro-pop songs written for famous singers like Văn Mai Hương, Hoang Thuy Linh, and Đoan Trang.
In 2021, Cường collaborated with well-known rock band Ngũ Cung to creat music that blends elements of rock with ethnic minority folk instruments and classical music instruments.
Their jointly released MV, Yeu (Love), was warmly received by many fans. — VNS
TAG: