Artist-journalist combo presents Sài Gòn to remember and explore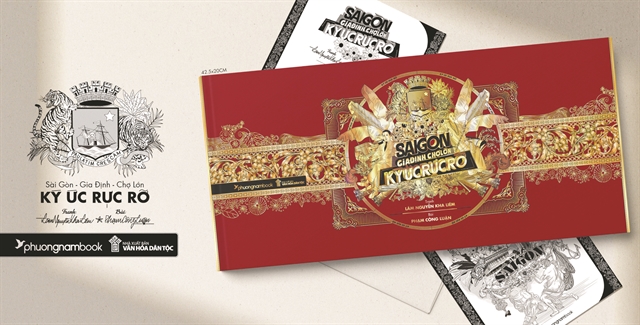 HCM CITY — A painter and a scribe have collaborated to produce an art book depicting different aspects of daily life in HCM City, as also its history and culture. 
The fruit of collaboration between painter Nguyễn Kha Liem and journalist Phạm Cong Luận is called Sai Gòn-Gia Định-Chợ Lon-Ký Ức Rực Rỡ (Saigon-Gia Định-Big Market-Bright Memories) 
The 284-page book with 42.5cm x 20cm panoramic print includes coloured paintings in digital art from Liem's collection tackling different themes about the city as it showcases developments in the city through various periods. 
"I spent five years painting Sai Gòn, its streets, buildings, markets, and locals in daily life. Our book is a gift for locals and visitors who love and want to discover HCM City," said Liem.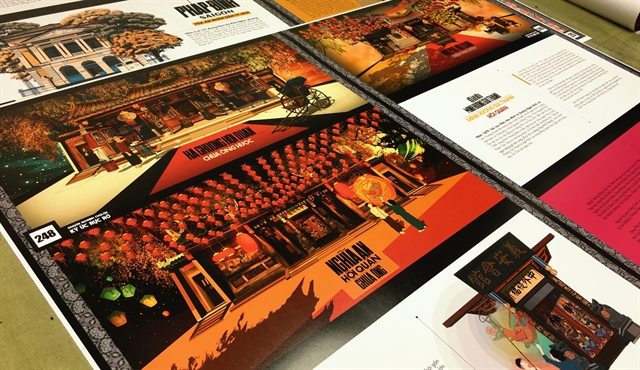 The cultural facets highlighted in the book include traditional theatre performances and performers of cải lương (reformed opera), vọng cổ (nostalgia tunes), and tuồng (classical drama) – southern theatre genres with histories of more than 100 years. 
Information about theatre troupes and their artists who played a role in developing the genres is also included in the book.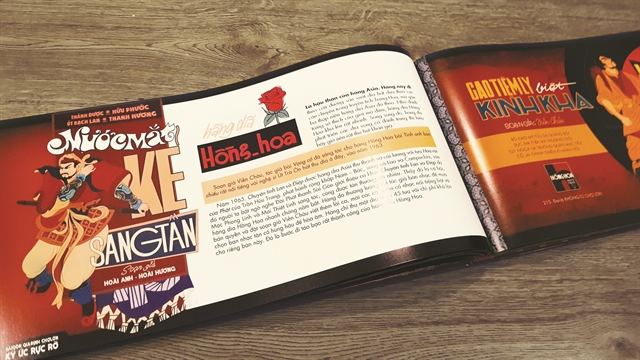 A particular highlight is the 200-years-old history of the HCM City's Old Quarter, known as Chợ Lon (Big Market).  
Chợ Lon lies on the west bank of the Sai Gòn River. It includes the western half of District 5 (former Chinatown) and several adjoining neighbourhoods in District 6.
The book also opens a window into traditional festivals, calligraphy, dragon dance, architecture and lifestyle of the ethnic Hoa community (Vietnamese of Chinese origin), who accounts for 4 per cent of the city's population at around 440,000 people.
The book is printed and distributed by the Ethnic Culture Publishing House and Phương Nam Books. 
Each book includes a gift of four prints of paintings by Liem. — VNS
TAG: