First MICE group flocks to Đà Nẵng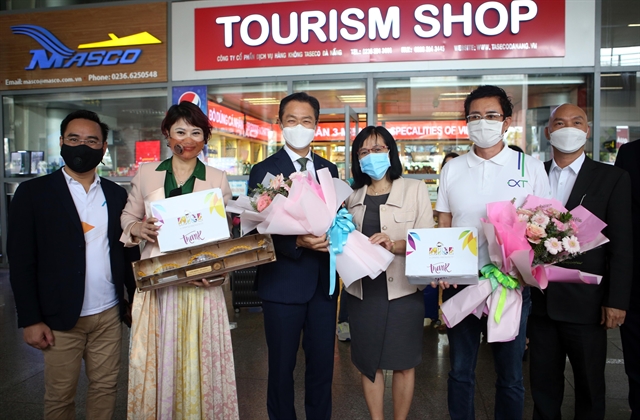 ĐÀ NẴNG — A group of 720 participants selected the central city on Monday as a 'safe' destination for their three-day conference, marking the largest MICE (Meetings, Incentives, Conference, Exhibitions) event since the start of the pandemic.
The group was also the first team to enjoy the MICE promotion policy, with the city's tourism department to attract millions of travellers to conference and meeting events through 2022.
It's also the first MICE event of the insurance company Manulife Viet Nam in Đa Nẵng before a 900-participant conference in the city on March 15-18, according to the city's tourism promotion centre.
Đa Nẵng has been offering promotion programmes to use MICE for tourism recovery to help host 3.5 million tourists in 2022.
The centre said more than 300 hotels and resorts and 50 travel agencies have already opened services and destinations.
Travel agencies – Hana Tour, Mode Tour, Anex Tour, H.I.S – plan to carry 22,000 tourists from South Korea, Japan, Russia, and overseas Vietnamese, to Đa Nẵng by boosting promotion tours.
The tourism associations of Quảng Nam, Đa Nẵng and Thừa Thien-Huế have agreed to boost post-COVID-19 tourism in the region. — VNS
TAG: