Flower festival will showcase Mông culture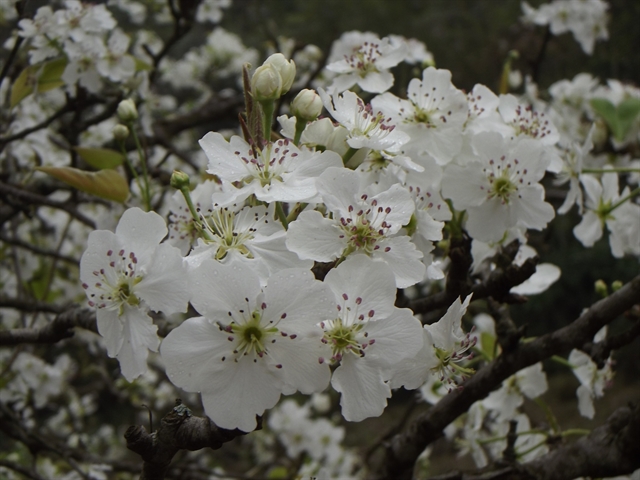 LÀO CAI — The White Pearl Flower Festival is being held for the first time in Quan Hồ Thẩu Commune, Si Ma Cai District, in the northern province of Lao Cai, from March 5-15.
To a backdrop of thousands of white pear flowers that are in full bloom at this time of the year, the festival will include a variety of cultural, artistic and sports activities imbued with the Mong ethnic identity.
According to the organisers, the People's Committee of Quan Hồ Thẩu Commune, the opening ceremony will take place at 8 am on March 5 in Lao Chải Village. Highlight activities are the art programme Ngắm Hoa Mua Xuan - Hai Quả Mua He (Contemplating Spring Flowers – Picking Summer Fruits), and an exhibition introducing Mong specialities, traditional labour tools, musical instruments and costumes. 
Many exciting sporting activities will also be held, including wooden horse racing and climbing to the 1,750m high Mount Lao Chải.
In addition to admiring the white pear flowers, visitors also have the opportunity to go camping in the middle of the flower-covered hills while experiencing the culture and cuisine of the northern mountains.
Quan Hồ Thẩn Commune has the largest area of plum and pear trees in Si Ma Cai District. In early spring, the white pear trees bloom across the hills, creating a beautiful and poetic landscape that attracts many tourists to the border area. —VNS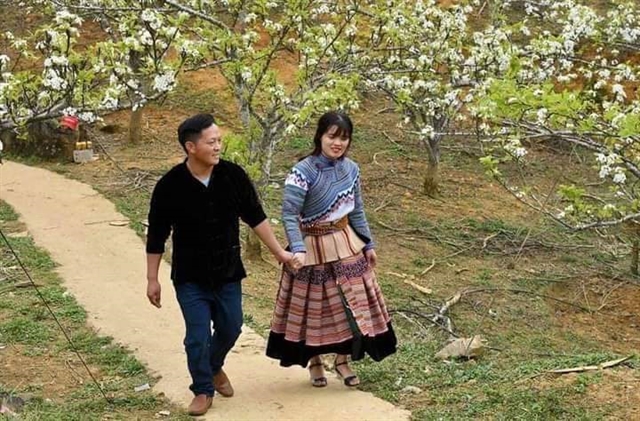 TAG: