Special film and TV programmes celebrate Party anniversary
HÀ NỘI — A special programme of films and television shows will air this month across the nation to celebrate the 92nd anniversary of the founding of the Communist Party of Viet Nam, and to welcome in the upcoming Lunar New Year.
The films feature historical and traditional events to mark the founding of the Viet Nam Communist Party on February 3. It will take place across the country from January 26 to February 6, the MoCST has announced.
Shows selected for screening include: Bình Minh Đỏ (Red Sunrise) by HODA Film; the documentaries Chí Khí Người Cong Sản Viet Nam – Trọng Trach Niềm Tin va Khat Vọng (Spirit of Vietnamese communists – Responsibility, Trust and Aspiration) and Chí khí người cong sản Viet Nam – Những hạt giống đỏ (Spirit of Vietnamese Communists – Red Seeds) by the National Documentary and Scientific Film Studio One-Member Co., Ltd; and cartoon Nữ tưong Me Linh (General Me Linh) by the Vietnam Animation JSC.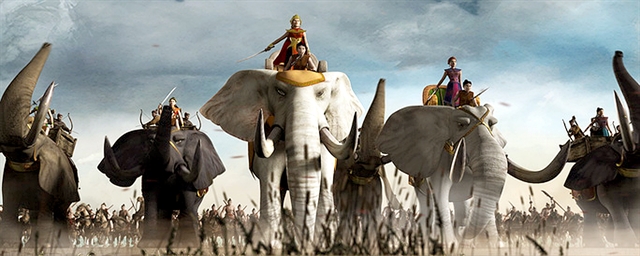 According to the MoCST, the film screenings will only be held in areas where the pandemic is under control and in line with pandemic prevention and control regulations by the Health Ministry. In case of delay, the above films will be screened in the next few weeks.
Meanwhile, the special TV show Mua Đoan Tụ (Reunion Season) will be aired by the Viet Nam Television on January 31, the Lunar New Year's Eve.
The highlight of the programme is humanity stories in the context of the COVID-19 pandemic, which manifest the mutual support and solidarity of Vietnamese people in difficult times, as well as their efforts to heal themselves and overcome challenges to create the country's miracles.
The programme includes an art performance featuring famous artists such as singers Thanh Lam, Ha Trần, Uyen Linh, Đoan Trang and Khanh Linh.
Particularly, Associate Prof. Dr. Nguyễn Hồng Sơn, Associate Prof. Dr. Trần Đắc Phu, Ambassador to India Phạm Sanh Chau, and many other guests will appear in the programme to share their stories of the past year and their expectations for the Lunar New Year. VNS 
TAG: