Baritone Bách Nguyễn makes debut with Trần Tiến's music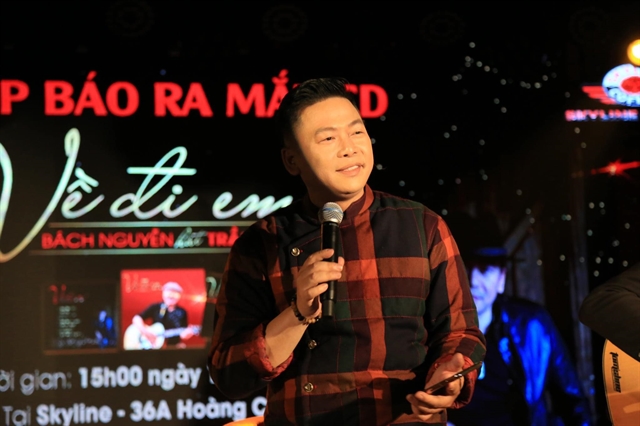 HÀ NỘI — Baritone Bach Nguyễn has released the first album during his 20-year singing career.
With the title of Về Đi Em (Come Here with Me), the album is inspired by the music of composer Trần Tiến.
Bach covered nine popular songs by Tiến, including Về Đi Em, Giấc Mơ Chapi (Chapi's Dream), Ngọn Lửa Cao Nguyen (The Flame of Highlands) and Ngẫu Hung Song Hồng (Improvisation of Red River).
Trần Tiến is one of the most prominent composers of Vietnamese contemporary music. Bach said he sympathised with the composer's songs and found many similarities to Tiến's life and philosophy, especially the love for Ha Noi.
Bach Nguyễn was born and grew up in Ha Noi. Like Tiến, he had a difficult childhood with his studies interrupted as his family constantly moved around. At the age of 16, People's Artist Trần Hiếu who is the elder brother of Tiến, discovered his musical talent and brought him to the Viet Nam National Academy of Music. Hiếu became Bach's teacher.
So apart from Hiếu, Bach also had the chance to know Tiến and learn from him. Then, Bach joined Tiến to work at the Thăng Long Song, Dance and Music Theatre.
"I loved Tiến's music when I was a boy. The romantic songs became my breath. I found myself in his lyrics," Bach said.
For him, Ha Noi's silent nights and noisy streets are like musical notes in an acoustic song. So he sings Tiến's songs as if he tells a story of Ha Noi and of himself alike.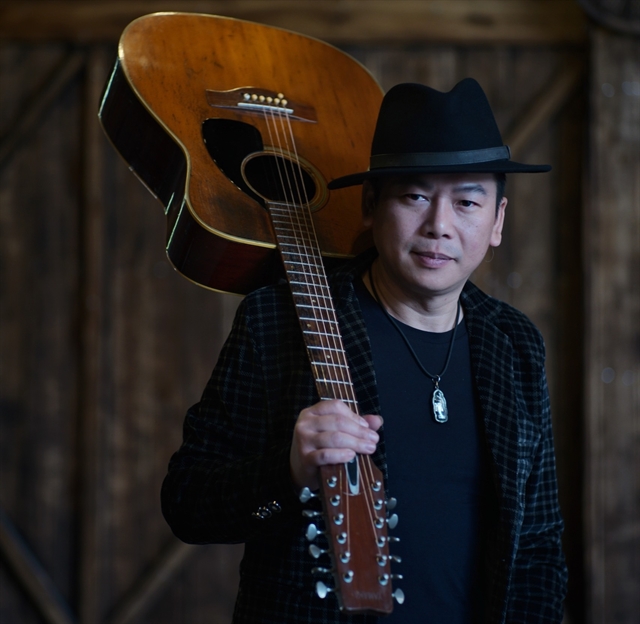 Meritorious Artist Tấn Minh, director of Thăng Long Song, Dance and Music Theatre, helped Bach produce this acoustic album. According to Minh, composer Tiến and singer Bach have many similarities in style, music and personality.
Minh said that Bach won over the audience's hearts with his gifted and emotional voice. Though Bach has performed as a professional artist for 20 years, this is the first time he has released a solo album. Minh thinks it's never too late for an artist.
"If he works seriously, sacrifices for the music and performs with emotion, he still earns a big achievement. In my opinion, this album is a big hallmark in Bach's life," he said.
Divo Tung Dương, who has often performed Tiến's songs, said it's amazing to hear Bach sing Tiến's. According to Dương, Bach's baritone voice is well matched to Tiến's music.
"The experience and truthful emotion in Bach's performance created a musical space for Tiến. I believe that these songs will touch people's hearts," said Dương.
Apart from releasing a CD, Bach also uploaded the album to YouTube at https://youtu.be/9GB4Q2xfw-c. VNS
TAG: