Music schools advance educational model adapts to international standards
HÀ NỘI — Diva Mỹ Linh has proved that she not only has a distinctive voice, but also ability in training young talent.
The singer has co-operated with international artist Thanh Bui to advance the educational model of The Rock & Pop Academy Hanoi (RPA) – her school specialising in art professional training for young individuals.    
Under the co-operation agreement, all the RPA training programmes will follow the international-standard textbooks by prestigious examination boards which offers graded and diploma qualifications across a range of disciplines in the performing arts learning and teaching.
Supplied by the Vietnam Institute for Arts Education (VIA Education) which is founded and chaired by the Australian-Vietnamese artist Thanh Bui, the textbooks include ones by Trinity College London, Australian Music Examinations Board, Music Teachers' Board, Poco Studio, Alfred Music, Charanga, and the International Performing Arts & Theatre.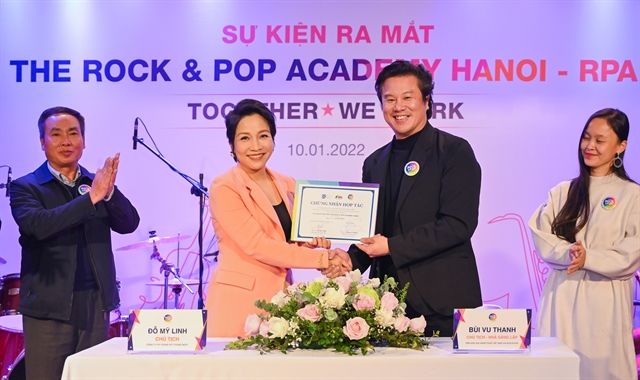 "With the co-operation with VIA Education, we want to set up a 'runway' for young talent to 'take off. By offering professional training with international-standard textbooks and worldwide-recognised certificates, our wish is to be a trustful educator of art in Viet Nam," said Linh, who is also the founder of the RPA.
"Bui and I share the same common desire of devotion for music development, especially among the younger generation. As we are performing artists and parents, we hope to share and hand down all our experience to the young, spreading the love to music and art."
According to Linh, the new and advanced educational model at the RPA will help to outline a personalised training programme for each student, and at the same time to create a creative environment where every student can express freely through music and art.
Linh added: "At RPA, we not only focus on training the ones who wish to become professional singers, musicians, and composers, but also pay attention to help them to develop other soft skills that are very useful in life such as skills on concentration, listening, and talking."  
Artist and educator Bui said: "I strongly believe that creative education through music and art play an important role in comprehensive development of an individual. Whatever the studying purpose of the student is, for hobby or for being a future professional artist, it's necessary to have a professional training programme that the students can figure out the direction they take.
"I don't want RPA students to be 'backward' compared to others in the world because music now is a global language. I hope as many as students will be together with me and Linh to walk on the road of music and art where they can shine bright and become the best version of themselves." 
Alongside the co-operation with RPA, the VIA Education also has joined hands with the Inspirito School of Music – a school specialising in classic music teaching in Ha Noi for a similar purpose.
Bui said it's the great passion and enthusiasm towards classic music of the Inspirito School's founder, the international-award winning pianist Lưu Đuc Anh, has urged him to work with him.
"Together with all lecturers of the school, who share the same passion and vision, we will offer creative education through art and music, especially the classic music to Vietnamese children," he said.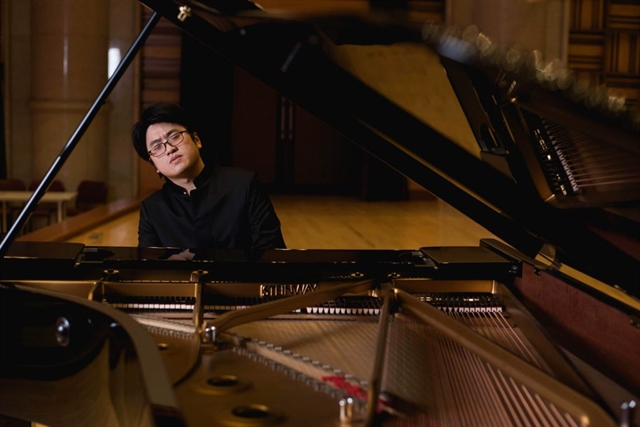 Anh said: "At the Inspirito, we, the young artists have been devoting ourselves to music through performances and training programmes.
"We always take responsibility in passing on our knowledge and experience for younger generations, so we all together can discover the quintessence and value of music. We are trying our best to become a professional and inspired music educator, as our motto is 'Inspired to be your best'."
At present, despite facing many challenges as classical music is not a popular music genre for most Vietnamese people, Inspirito School of Music has been trying to offer a training programme that helps students have a panoramic view of the music genre, at the same time to understand its important role in the comprehensive development of an individual. — VNS
TAG: