Animated films on Vietnamese history to be released online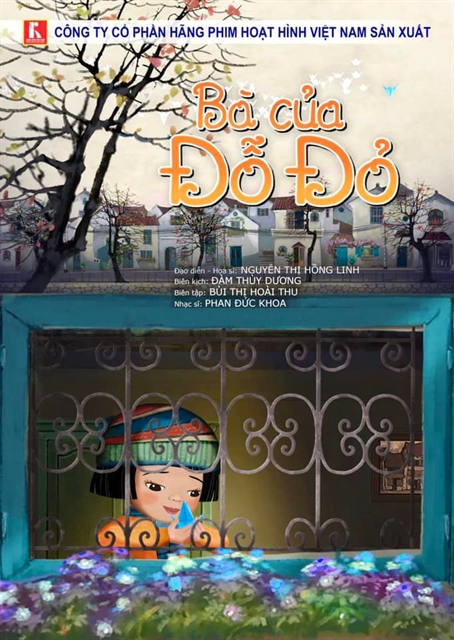 HCM CITY —  Two animated films on Vietnamese history produced by the Viet Nam Cartoon Company will be released on YouTube to celebrate Tết (Lunar New Year) Festival, which begins on February 1. 
Bạch Đằng Nổi Sóng (The Battle on Bach Đằng River), a 3D production, features the Bạch Đằng Battle of 938, a fight between Vietnamese troops led by Ngo Quyền, and Chinese invaders under the Han Dynasty.
The victory of Bạch Đằng ended 1,000-years of Chinese domination, opening a period of independence and sovereignty for Viet Nam. 
The 30-minute film depicts Ngo Quyền showing his troops how to plant iron-headed wooden stakes, invisible during high tide, into the river-bed.
After Quyền launched a counter-attack at low tide, the enemy's large boats ran aground as they were pierced by the hidden stakes.
The cutout animation Nữ Tưong Me Linh (The Heroines) portrays the national heroines Hai Ba Trưng (Two Trưng Sisters) in AD 40. 
The film tells the life of Trưng Trắc and Trưng Nhị, two sisters who led the first uprising against Han Chinese occupation around 2,000 years ago.
They led their troops on elephants to repel Chinese invasions. Their victory brought liberation for Đại Viet (or Great Viet, an old name for Viet Nam) after 247 years of foreign domination.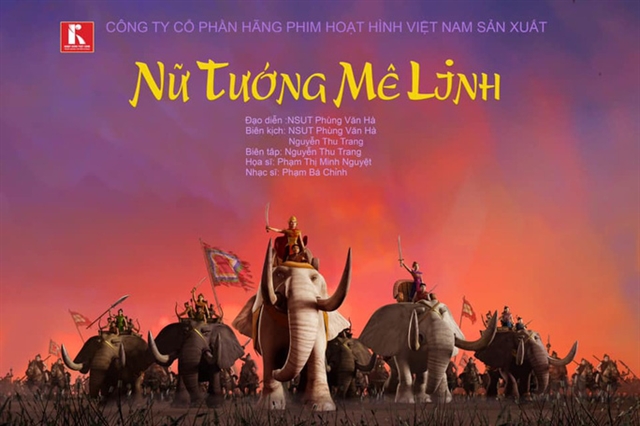 "Through animated films from our YouTube channel, we hope young audiences can improve their knowledge about Vietnamese history," said Trần Thị Thu Hiền, director of Viet Nam Cartoon Company. 
"I think animated films shown on social media will help lure youngsters back to Vietnamese movies."
Hiền's company produced 16 films on Vietnamese history and culture in 2021. Some productions have been released on YouTube, attracting hundreds of thousands of views. 
"We love making animated films on Vietnamese history. We have received severals hundred comments and letters from Vietnamese fans at home and abroad who shared their support for our business," said film director Đạt Phi, founder of Đạt Phi Media, which produces and releases animations on YouTube. 
His company's YouTube channel Hung Ca Sử Viet (The Heroic Tunes of Vietnamese History), opened in 2016, has more than 100,000 subcribers.
Phi's latest 2D film Rạch Đoi Sơn Ha (A Country of Two Halves) features the Le-Mạc war, a civil war between the Le and Mạc dynasties from 1527 to 1592. The film was released in September and attracted more than 92,000 views. VNS
TAG: