Cải lương opera star releases music video online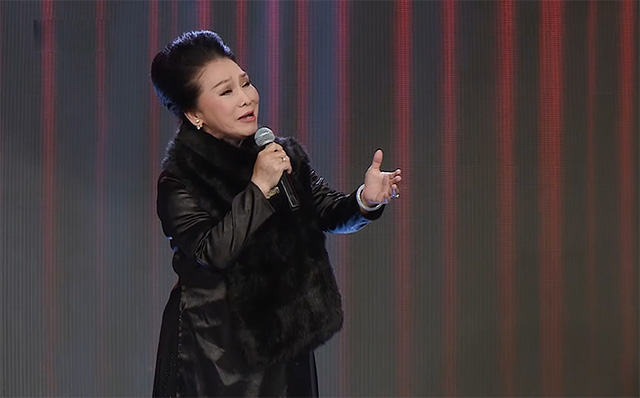 HCM CITY — People's Artist Bạch Tuyết, a cải lương (reformed opera) performer, has made waves with a new music video, released on YouTube on January 3.  
The video for Mang Tiền Về Cho Mẹ (Bring Money to Your Mother) is a cải lương version of the same song by rapper Đen Vau. 
Her version has attracted more than 115,800 views on YouTube.
Rapper Đen's version, released on YouTube last month, attracted more than 22 million views. 
"I love the music in Mang Tiền Về Cho Mẹ by rapper Đen Vau. His song on the love of a son for his mother left a very strong impression in my heart," said Tuyết, who has been in cải lương for more than 60 years. 
"Cải lương, a very unique and old genre of traditional theatre from the south, should change to meet the tastes of young audiences." 
In her version of the song, Tuyết combines cải lương and rap music, which has dominated the Vietnamese music industry in recent years. 
"I fell in love cải lương after listening to Tuyết's Mang Tiền Về Cho Mẹ," said Nguyễn Hải Băng, a first-year student of the HCM City University of Theatre and Cinematography.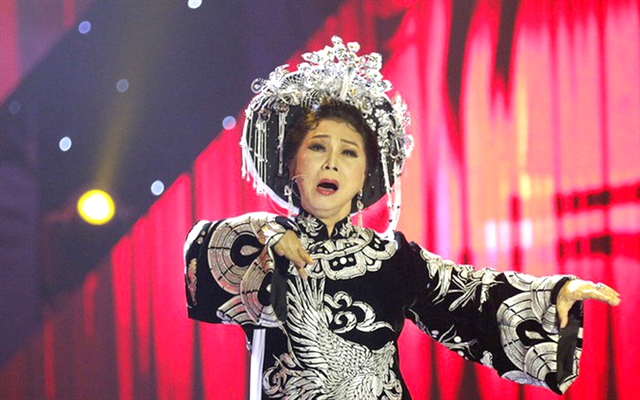 Another video by Tuyết that has attracted young fans is Em Gai Mưa (Rainy Girl), released on YouTube in 2018. 
In the work, Tuyết creates a cải lương version of a 2017 hit by pop star Hương Tram.
The video attracted more than 19,100 views after three months of release, and now has 448,950.
"I hope my videos on YouTube will help fans understand why and how cải lương is the spirit of the Vietnamese people," said Tuyết. 
"To preserve our traditional music, we need to expand it among younger generations."
Cải lương plays are performed at traditional festivals and anniversaries in the Cửu Long (Mekong) River Delta provinces of Cần Thơ, Sóc Trăng, Ca Mau and Bạc Lieu.
The art features the hopes and dreams of southern people, who love singing cải lương after a hard day of working in the fields.
Tuyết began singing cải lương when she was a young girl. She was a theatre star in the 1960-70s and performed for several leading cải lương theatres in the region 
She has offered training courses providing young participants with performance skills in singing vọng cổ (nostalgia tunes) and cải lương, and has wrote and released many books and documents on the operatic art form. VNS
TAG: