Web drama on traditional Vietnamese family values released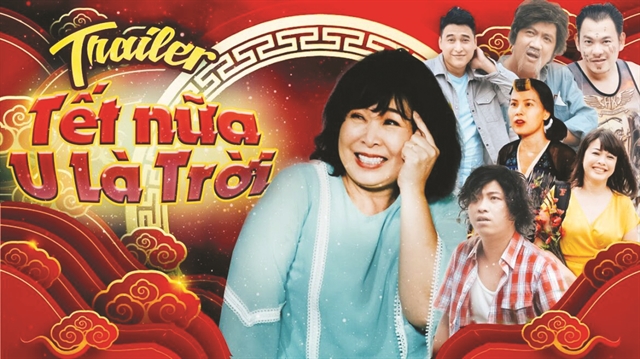 HCM CITY — The first episode of a web drama series about family life, starring People's Artist and comic actress Hồng Van, was released on YouTube on New Year's Eve, attracting more than 138,000 views.
The show Tết Nữa U La Trời (Tết Comes Home) focuses on traditional family values in Viet Nam, and has 12 episodes. 
The series features a poor mother trying to make things rights with her only daughter. The show looks at the trials and tribulations between mother and daughter.
The work also highlights cultural activities and family traditions celebrated during Tết (Lunar New Year) Festival. This year, Tết begins on Feburary 1.
Famous actress Van plays the mother and leaves a strong impression on audiences. 
Van performs with young artists such as Hoang Thy, Quyen Trần and Lạc Hoang Long. 
"Tết Nữa U La Trời is useful to audiences, particularly youth, and offers much laughter," said director Van, who is also a theatre producer. 
"The film highlights the traditional values of a family in the southern region. We decided to release many of the episodes during the Tết holiday because we hope to entertain Vietnamese at home and abroad.
"We have worked hard to make each episode a lively story, with images, sounds and music that provides audiences a look into Vietnamese culture and lifestyle."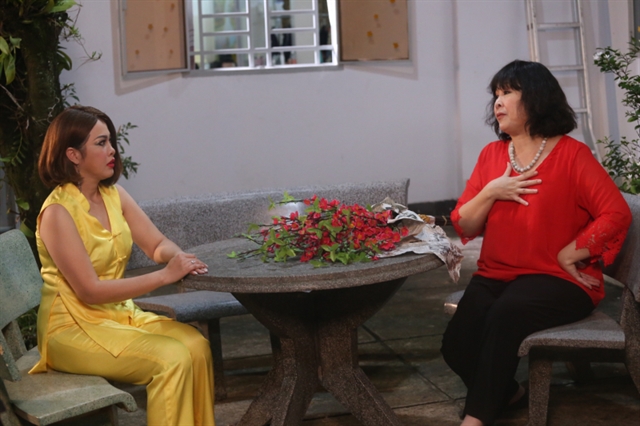 Last Tết, Van and her staff released Mẹ Mẹ Con Con (The Game of Love), a web drama about a wealthy family.
The 11-part series earned more than 15 million views, and helped increase the number of subscribers to Van's YouTube channel, Hồng Van Entertainment, to 593,000 from 300,000.
"I believe releasing web dramas on YouTube is a good way to save money on production and provide audiences with art, as the COVID-19 pandemic has still not ended," said Van, who has 30 years of experience in the industry. 
Van now owns two drama troupes, Hồng Van Drama Troupe and Phu Nhuận Drama Troupe, both leading private theatres in the region. The groups have offer training courses in performance skills, targeting young talents, for the last eight years. VNS
TAG: