Music producer Đức Trí to host concert in HCM City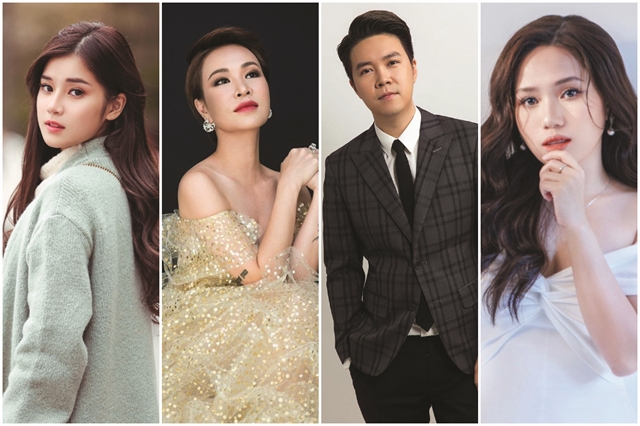 HCM CITY — Famed Vietnamese composer and music producer Đuc Trí will host a music show in HCM City on January 15.
The event 'Nỗi Yeu Be Dại' (Innocent Love) will feature songs for Trí's vinyl record of the same name.
The album, released in December, includes nine songs, including Hoa Nắng Toi (My Sunshine) and Lặng Lẽ Yeu (Silent Love), featuring singer Thuy Chi who will perform at the concert.
The show will feature singers Hoang Yến Chibi;  Le Hiếu, known as the 'Vietnamese Prince of Love Songs'; and Uyen Linh, winner of Vietnam Idol 2010.
They will perform famous hits written by Trí such as Anh Biết (I Know), Khi Giấc Mơ Về (When The Dream Comes Back), and Nụ Hon Đanh Rơi (Missing Kiss), and the soundtrack from Thang Năm Rực Rỡ (Go-Go Sister), a remake of South Korean hit Sunny.
Đuc Trí is a graduate in composing from the Berklee College of Music in Boston, Massachusetts, and has more than 30 years of experience in the music industry.
He has produced music for leading Vietnamese singers such as Hồng Nhung, Phương Thanh, Đuc Tuấn and Mỹ Tam.
His works include ballads such as Ta Chẳng Còn Ai (No One Beside) and Ưoc Mơ Trong Đời (Wish of My Life), and the albums Đuc Tuấn Hat Tình Ca Phạm Duy (Đuc Tuấn Sings Phạm Duy's Love Songs) and Vì Ta Cần Nhau (We Need Each Other), featuring singers Quang Dũng and Hồng Nhung.
He has composed soundtracks for Vietnamese award-winning movies such as Áo Lụa Ha Đong (The White Silk Dress), and Dạ Cổ Hoai Lang (Night Drumbeats Cause Longing for Absent Husband).
Trí has won many top prizes at the country's leading music awards, such as Cống Hiến (Dedication) and Mai Vang (Golden Ochna).
Tickets for the concert are available online. VNS
TAG: