Polish science-fiction comic book published, translated in Việt Nam
HÀ NỘI — On the centenary of Polish writer Stanisław Lem's birthday, the Embassy of the Republic of Poland in Ha Noi together with Kim Đồng Publishing House (Viet Nam) and the Booka Publishing House (Poland) will introduce the comic book Con tau bất bại (The Invincible)  to Vietnamese readers.
The sci-fi book, based on the novel of the same name, was adapted by Rafał Mikołajczyk and translated by Nguyễn Chí Thuật. It is a full-size hardcover artbook in colour.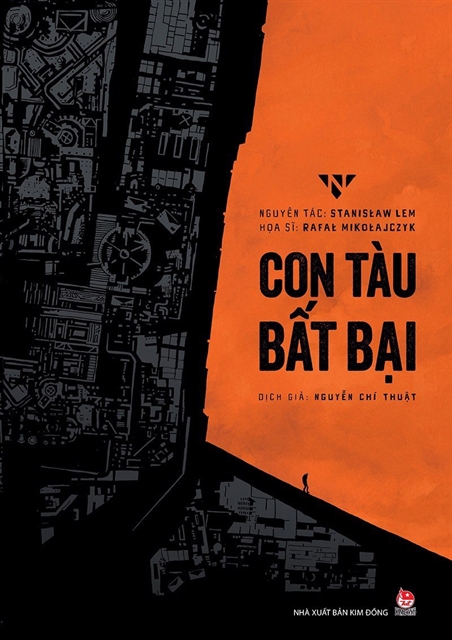 Addressing the recent launch ceremony in Ha Noi, Polish Ambassador to Viet Nam Wojciech Gerwel thanked Kim Đồng Publishing House and translator Nguyễn Chí Thuật for helping to complete and publish the book.
The ambassador said that by adapting the novel into a comic, he hoped the work would be well received by Vietnamese readers, especially the young.
He emphasised that literary sensibility was a common feature in the cultures of Poland and Viet Nam. and looked forward to the two countries' cultural cooperation projects in the future.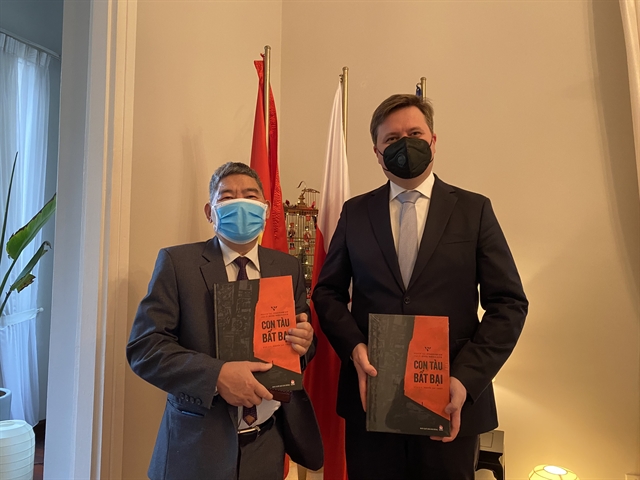 Nguyễn Chí Thuật, the book's translator, said that he started translating Polish work because he felt it was great literature, with many Nobel laureates.
Thuật added that translating foreign literary works into Vietnamese was common in Viet Nam because Vietnamese modern literature was born so much later than much world literature, of which there was so much to learn from.
Nguyễn Quang Thiều, chairman of the Viet Nam Writers Association, said he appreciated the comic work and thought it had opened up many new directions and ideas in the creation of science fiction in Viet Nam.
Con tau bất bại (The Invincible) tells the story of a group of scientists and astronauts who are sent to planet Regis III on a spaceship called "Invincible" to investigate the mysterious disappearance of the ship "Kondor." From samples collected on Regis III, the scientists come up with various theories, but realise that they cannot explain everything.
They then discover that things they thought could never happen become true in front of their eyes. The journey to find the truth about the Kondor ship turns out to be the beginning of another journey towards a truth that is more overwhelming, more terrible, than anyone can imagine.
The work is a complete adaptation of the thoughts and worries about the development of technology and artificial intelligence, as well as concerns about human limitations in a vast universe, of the late Polish writer Stanisław Lem (1921-2006).
It is currently available on the website of Kim Đồng Publishing House. VNS
TAG: