Invitation tickets required at New Year countdown events in HCM City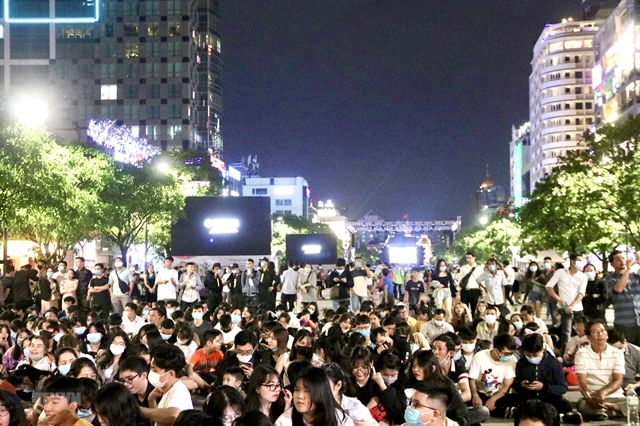 HCM CITY — Locations hosting New Year's Eve countdown events in HCM City will each be limited to 1,000 people who must present invitation tickets and vaccination cards upon arrival.
The Department of Culture and Sports of HCM City has announced the organisation of an annual countdown event on Nguyễn Hue Street and Le Duẩn Boulevard.
To ensure safety against the pandemic, each site can host no more than 1,000 attendees. People who come to the event must have an invitation ticket and vaccination card, and follow 5K rules.
Võ Trọng Nam, deputy director of the HCM City Department of Culture and Sports, said the event will be divided into different zones to control and ensure safe distance among people.
The city Department of Culture and Sports has also prepared a response plan if the 3rd or 4th pandemic level arises. During level 3, the number of participants will be further limited, while the event will be suspended if level 4 is reached.
The department initially planned to host the countdown live and via online television, without the direct participation of locals.
HCM City will organise New Year's activities at 10 locations, five of them on December 31 and another five on January 1.
HCM City acknowledged locals' hardships this year, but even though it is crucial to host entertainment events, everything must depend on the COVID situation in the city.
Localities and authorities must stay alert and carry out necessary measures to prevent and control the pandemic. Locals should take the initiative to protect themselves against COVID as well.
The city will not hold a fireworks event this year. — VNS
TAG: