Designer Công Trí releases Spring-Summer 2022 collection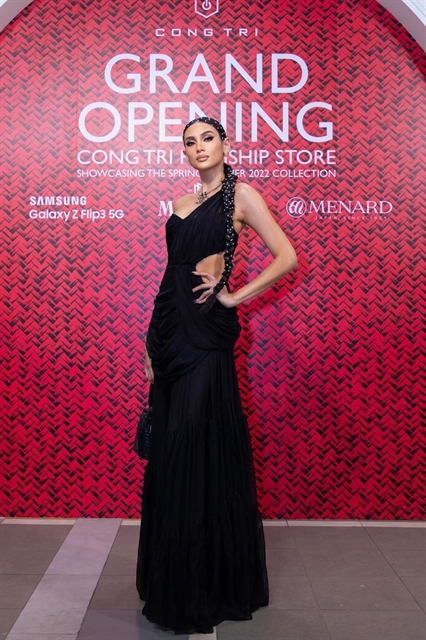 HCM CITY –  Internationally renowned designer Nguyễn Cong Trí has released his Spring-Summer 2022 collection, emphasising refined tailoring and simplified silhouettes, in HCM City.
"The pursuit of sophistication and complexity in designs for many years helped me to discover the most quintessential values. For me, the simplicity in design comes from careful refinement, and it takes time to learn that," said the designer, who launched his brand CONG TRI in 2009.
The ready-to-wear collection consists of 60 designs in vivid colours which evoke the feminine beauty of modern women – poised, elegant, yet alluring.
All designs are crafted with the house's signature garments of silk, taffeta, chiffon and double satin, featuring exceptional craftsmanship through sophisticated techniques such as draping, embroidery, and 3D origami-folded technique.
The collection was presented by top Vietnamese models such as Thanh Hằng, Võ Hoang Yến and Hoang Thuy, along with celebrities like Miss Vietnam 2018 Trần Tiểu Vy and Miss Universe Vietnam 2017 H'Hen Nie.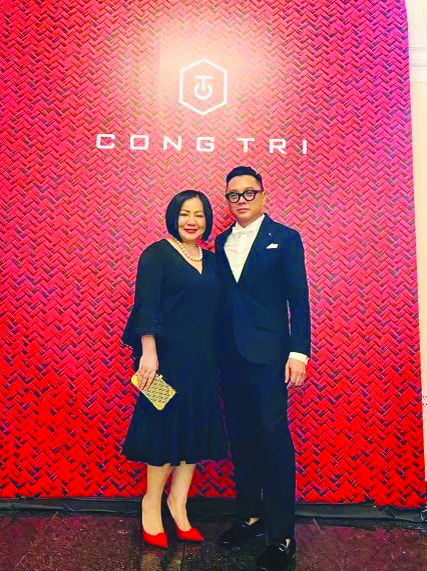 "The pandemic helped me connect with life, seeing things in a simple way. The global fashion industry is changing. Minimalism, pragmatism and sustainability are emphasised," said Trí, who recently opened his flagship store at Hotel Continental Saigon in District 1.
Trí, a member of the Asian Couture Federation (ACF), has taken part in leading fashion events at home and abroad, including Viet Nam Fashion Week, London Fashion Week, Tokyo Fashion Week and the Origin Passion and Belief Fair in Vicenza, Italy.
He debuted at New York Fashion Week in 2019.
His designs have been selected by various A-list stars such as Beyonce at The Lion King premiere, Charlie Theron on The Tonight Show Starring Jimmy Fallon, Katy Perry in her MVzImmoral Flame, Renee Elise Goldsberry and Mj Rodriguez at Emmy Awards 2021, and Regina Hall i  the L'Officiel Australia Fashion Book.
In September, Hollywood Reporter named Trí, Singapore-based Dzojchen and Lagos-based Atafo as three as On-the-Rise Fashion Designers.
Born in Đa Nẵng, Trí graduated from the HCM City University of Architecture's Industrial Arts Faculty in 2001.
He rose to fame at school after his collection won second prize at the 2001 Asian Young Fashion Designers Contest, organised by the Textile and Fashion Federation of Singapore and the Singapore Trade Development Board. — VNS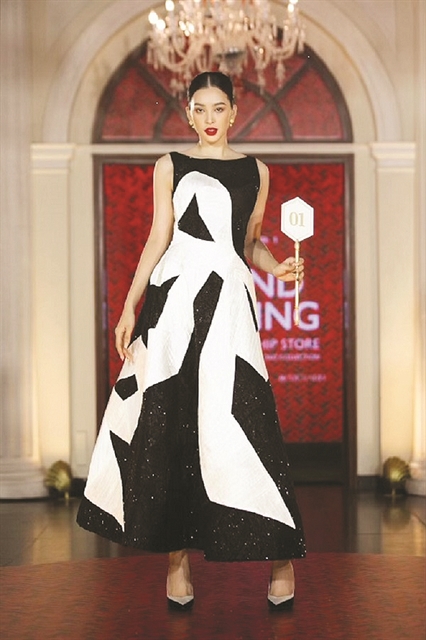 TAG: