Hội An events to celebrate Christmas and New Year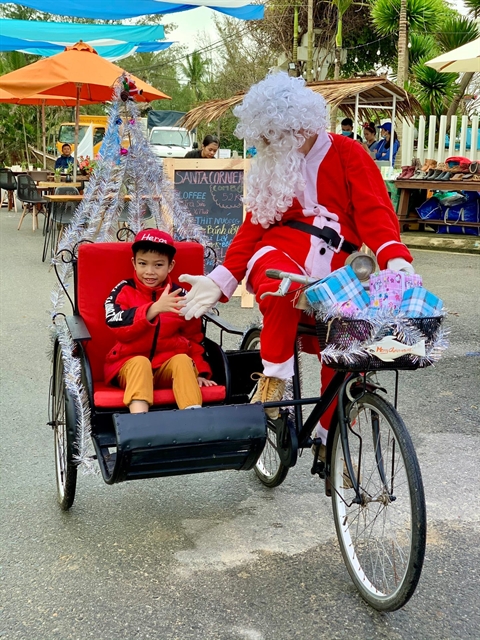 HỘI AN — The ancient city of Hoi An will host a series of cultural performances and art celebrations for Christmas and the New Year, from December 24 to January 2, sparking post-COVID-19 tourism events for 2022.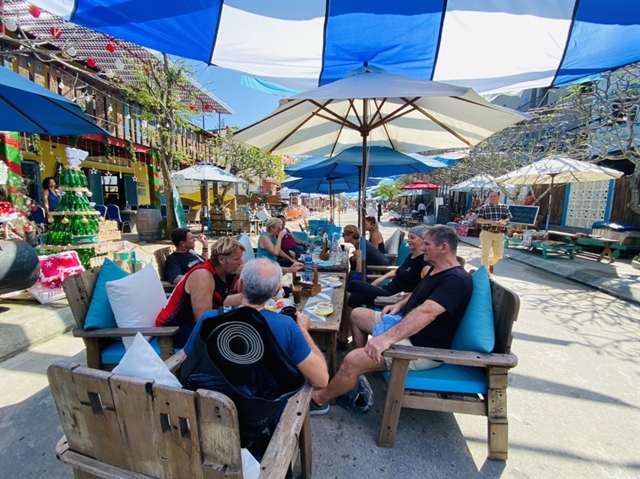 The city's culture and sports centre said An Hoi Sculpture Park on the Hoai riverbank would mark the opening of the Hoi An Lantern festival at 7pm on December 24, while Tan Thanh fishing village and Gami Theme Park would begin day and night time Christmas activities and performances.
Dancers and artists will perform in the Old Quarter between Kazik Park and the Japanese Bridge from 8pm to 10pm on the last day of 2021.
A night performance at An Hoi Sculpture stage will begin on New Year's Eve from 10.30pm.
The city will host the first tourists of the year visiting the Old Quarter at Ông Voi (Elephant) communal house at 27 Le Lợi street on January 1.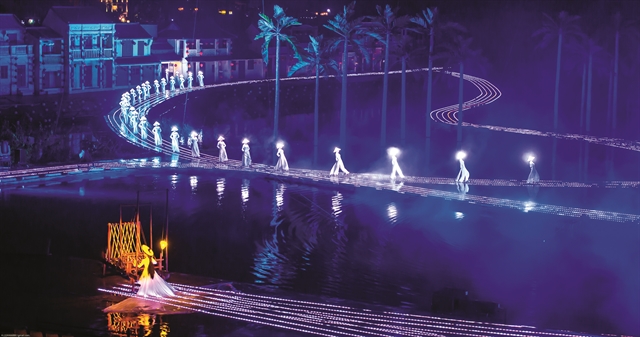 The managing board of Tan Thanh Flea Market said it would receive Christmas gifts from parents at 22 Nguyễn Phan Vinh street in Hoi An from December 18 to 23, and Santa Claus would present the gifts to children at the market on Christmas Day.
The weekend flea market resumed its regular activities from December 18 after a two-year closure due to COVID-19, offering a place for local and expat vendors in Đa Nẵng and Hoi An, as well as tourists in celebration of Christmas and the New Year.
Le Quốc Viet, manager of the market, said the event would open from 9am to 9pm at weekends during the two-week festival, with many activities including an international food & beverage fair, organic farm produce and handmade souvenirs.
It is also the first market in Hoi An recycling waste into bio cleaning liquid as well as saying no to plastic.
The market is at 17 to 48 Nguyễn Phan Vinh street on An Bang beach, 5km from Hoi An.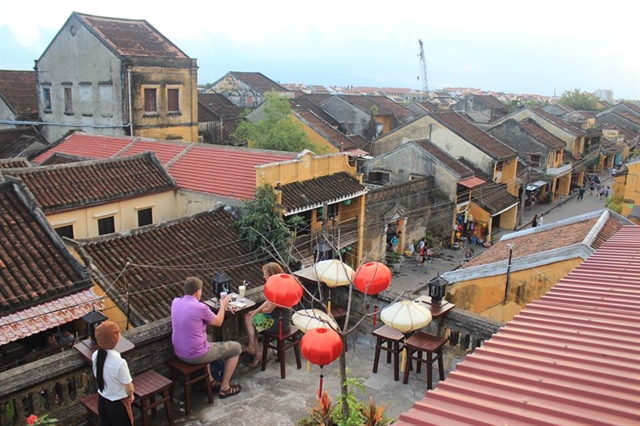 Art performances and community activities will also be held at Gami Theme Park in Cẩm Nam ward every Friday, Saturday and Sunday from December 18.
The 60-minute Hoi An Memories show will be staged in the park along with 20 other mini shows serving tourists.
Đa Nẵng hosted a medical operation conference – the first MICE (Meetings, Incentives, Conferencing, and Exhibition) event after a two-year deadlock – with 1,000 participants at the Ariyana Convention Centre last weekend.
The city's tourism promotion centre said the event would ignite a series of conferences, golf matches and meetings in 2022.
Đa Nẵng, which allowed the hosting of international visitors from last month, will also link a combined tour service with Quảng Bình, Thừa Thien Huế and Quảng Nam as part of a COVID-19 tourism recovery plan. — VNS
TAG: