VN Int'l Fashion Week 2021 is back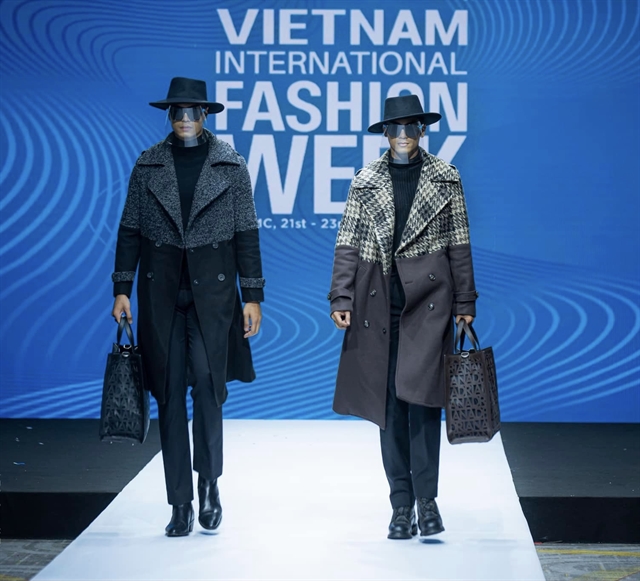 HCM CITY — The Aquafina Viet Nam International Fashion Week (AVIFW) 2021 will be back in HCM City on December 21-23 after being postponed due to the fourth outbreak of COVID-19.
Le Thị Quỳnh Trang, president of AVIFW and Council of ASEAN Fashion Designers (CAFD), said at a recent press conference in HCM City: "With the theme of 'Shining Life', VAIFW is expected to bring hope and optimism to everyone."
"It's time for us to be together to help Viet Nam's fashion industry, which has been negatively affected by the pandemic, to overcome tough times. I believe Vietnamese fashion will revive strongly," Trang said, adding that the organiser will exempt costs for hosting shows at AVIFW 2021 to all designers.
Designer Adrian Anh Tuấn will open the AVIFW 2021 with his latest collection called "Chạm" (Touching) featuring dozens of creations in luxury materials and printed patterns which are especially suited for men.
Tuấn is well known for women's ready-to-wear designs with his brand Valenciani. He has presented the latest styles and trends in multiple fashion shows at home and abroad, such as Đẹp Fashion Show, Elle Fashion Show and Vietnam International Fashion Week.
In June 2016, he debuted his collection called "The Superstar" in California, highlighting the beauty of modern Vietnamese women.
The catwalk performance featured 50 models, including Vietnamese top models Thanh Hằng and Le Hằng. All proceeds from the event were used for fresh water projects for children living in remote areas in Viet Nam.
In 2017, Tuấn released "Away We Know -- Things we do for love", a collection of 50 designs to mark his 10 year-career in HCM City. The collection included charming and elegant creations in a 1960s style.
He introduced Fall-Winter 2021 collection, "Hẹn Hò" (Making a Date), in HCM City in October. It featured 40 ready-to-wear designs for women in Vietnamese and foreign materials.
The AVIFW 2021 will see the participation of other 12 Vietnamese famed designers and brands like Hoang Hải, Ivan Trần, Le Long Dũng, and Nguyễn Tiến Truyển.
Designer Le Long Dũng will bring to the event collections of ao dai (Vietnamese traditional dresses) to honour the Vietnamese traditional performing art of cải lương (reformed opera).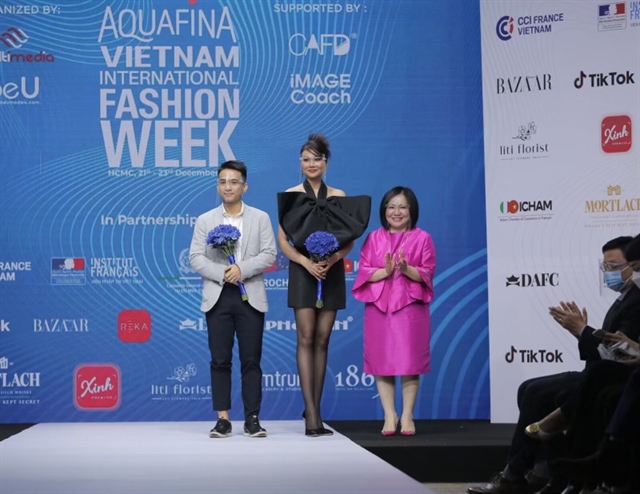 Top fashion models like Thanh Hằng and fashion models from leading fashion and modelling agencies will take part in the catwalk.
The Vietnam International Fashion Week was first held in 2014, and quickly became the leading fashion event in ASEAN. It ranks fourth in Asia after Tokyo, Seoul and Shanghai fashion weeks.
The AVIFW 2021 will be held at Capital Studio at 212 Lý Chính Thắng Street in District 3. — VNS
TAG: