Students' art project preserves traditional water puppetry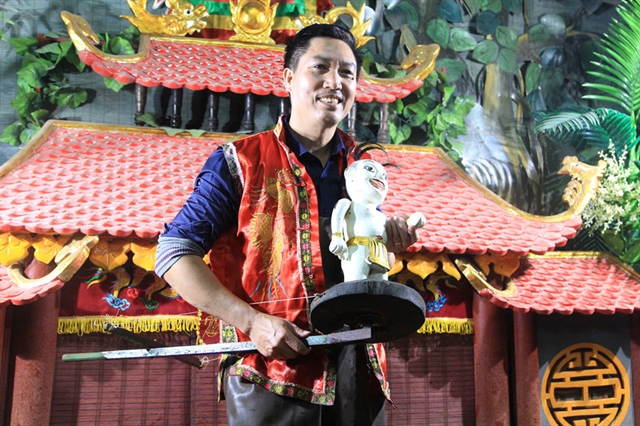 HCM CITY — A new art project preserving traditional Vietnamese water puppetry created by students in HCM City has been launched.  
The project, Tễu À Tễu Ơi (Stories of Uncle Tễu), is led by a group of students called Tễu Team from the FPT Polytechnic College. They work with puppeteer Phan Thanh Liem, who has 20 years of experience in the art, to manage the project. 
The project, which aims to introduce and expose young people to Vietnamese water puppetry, will offer online information, paintings, photos and videos featuring performances and artists of water puppetry. 
Talks by experts about Vietnamese puppetry and its history and development during various periods will also be included. 
"We hope Vietnamese at home and abroad, particularly young people, will learn about the country's history, culture and lifestyle through traditional puppetry," said Nguyễn Ngọc Bảo Quỳnh, head of the group Tễu Team. 
"Our project, Tễu À Tễu Ơi, introduces puppetry performances featuring characters from Vietnamese fairy tales, highlighting themes of love, friendship, bravery, self-respect and honesty, and contains messages about patriotism and national heroes."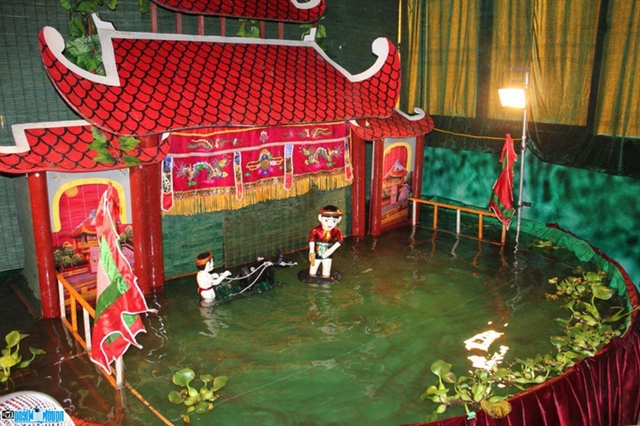 In Viet Nam, water puppetry has its origins in the 11th century in the Red River Delta of the North where the wet-rice civilisation took shape. It is performed on a stage in a pool of water.  
The performance is often organised in traditional festivals and holidays attracting local villagers, especially children. Colourful puppets are made of wood and covered with red lacquer trimmed with gold, and controlled from the chamber next to the stage by strings and underwater nests. 
In HCM City, only two private theatres Phương Nam Theatre and Rồng Vang Water Puppet Troupe offer water puppetry shows. 
Rồng Vang Puppet Troupe opened in 2015 and has worked with local and foreign tourist agencies in the city to introduce their art to visitors. They have also co-operated with many schools in the region to offer free shows for students.
The troupe has participated in many cultural exchanges and art festivals at home and abroad.
Its featured shows are based on traditional legends including Tễu (Uncle Tễu), Đanh Ca Tren Song (Fishing on the River) and Bac Ba Phi (Uncle Ba Phi). The performances combine the traditional genres of circus and puppetry as well as traditional music. — VNS
TAG: