2,000 people given opportunity to enjoy K-food for free in Hà Nội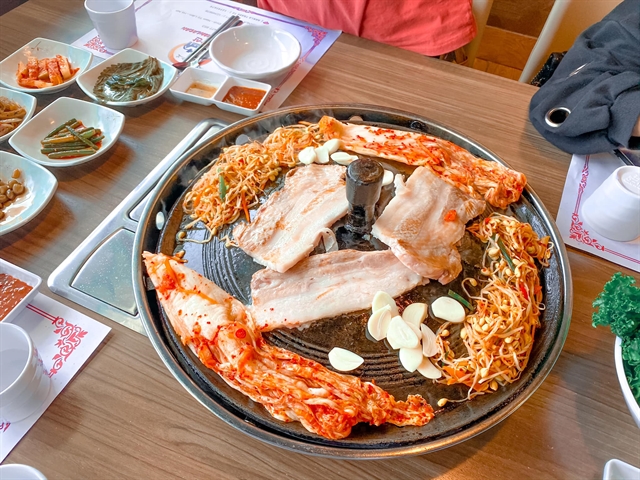 HÀ NỘI — Foodies in Ha Noi can now enjoy some of the best Korean cuisine the capital city has to offer, completely free of charge. Around 2,000 coupons will be issued to those who registered for the 'K-Food Road 2021' programme, which runs until December 5 across 52 Korean restaurants in the city. 
'K-Food Road' is an initiative implemented thanks to coordination between the Ministry of Agriculture, Food and Rural Affairs and the Embassy of the Republic of Korea in Viet Nam. The initiative was first launched in 2020 to create an amazing food map, gathering the most distinctive Korean restaurants and eateries for foodies to explore.
To offer participants more advantages, the number of coupons used on the total bill is not restricted but will be determined depending on the number of persons with coupons, with a maximum of one coupon per person.
Diners who use coupons to eat and check-in at the restaurant can also participate in a lucky draw programme with numerous enticing gifts, in addition to enjoying top-notch food. 
For more information about promotions and amazing food roads, please visit: https://www.facebook.com/kfoodroad. VNS
TAG: