Vietnamese Cultural Heritage week tightens national unity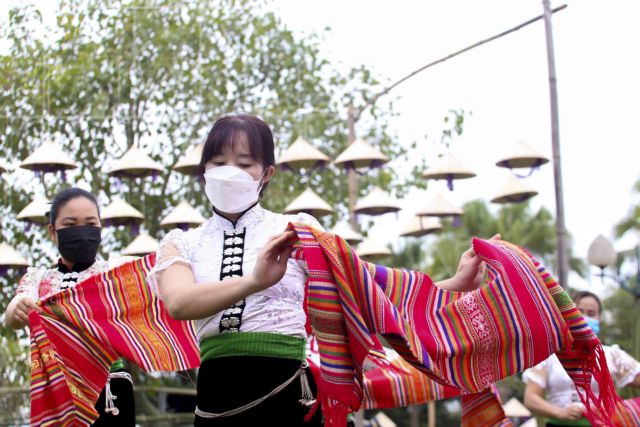 The 'Great Unity of Ethnic Groups-Vietnamese Cultural Heritage' week 2021 has taken place at the Vietnam National Village for Ethnic Culture and Tourism in Ha Noi's Sơn Tay District.
The event marks the 91st anniversary of the traditional day of the Vietnam Fatherland Front (November 18, 1930 - November 18, 2021) and the 76th anniversary of Vietnam Cultural Heritage Day (November 23, 1945 - November 23, 2021).
Activities during the week contribute to promoting the cultural identity of 54 ethnic groups in Viet Nam in the implementation of the "All people unite to build cultural life" movement, protecting cultural heritage values and building an advanced Vietnamese culture imbued with national identity.
The organising board wishes to arouse the spirit of solidarity of the whole nation and promote good traditions, spreading the spirit of mutual affection and love for the homeland and the people of Viet Nam.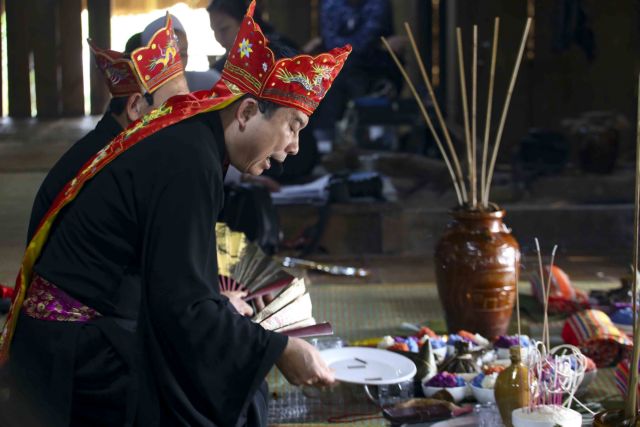 This is also an activity to reopen the Vietnam Ethnic Culture and Tourism Village after it was temporarily closed for COVID-19 prevention and control.
The highlight of the event is the opening programme and exhibitions to promote investment in the village. In addition to the regular activities of the 13 ethnic groups at the village, there are performances of traditional musical instruments of the Mong ethnic group and the Spring Festival (Nao Pe Chầu), a festival of the Mong ethnic group.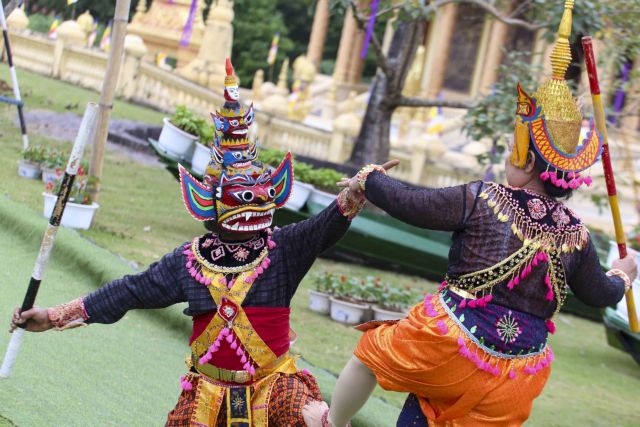 The "Great Unity of Ethnic Groups- Vietnamese Cultural Heritage" week 2021 is also a chance for tourists to get immersed in the unique culture of the ethnic groups nationwide.
"Enjoying special art performances, weaving cloth with the Thai people, tasting smoked buffalo meat – the traditional dish of the Mong, and directly observing the house-cooling ritual of the Mường – these are some of the extremely unforgettable and impressive experiences that I have been lucky to get during my visit to the village," said visitors Nguyễn Thanh Bình who lives on Bạch Mai Street in Ha Noi. — VNS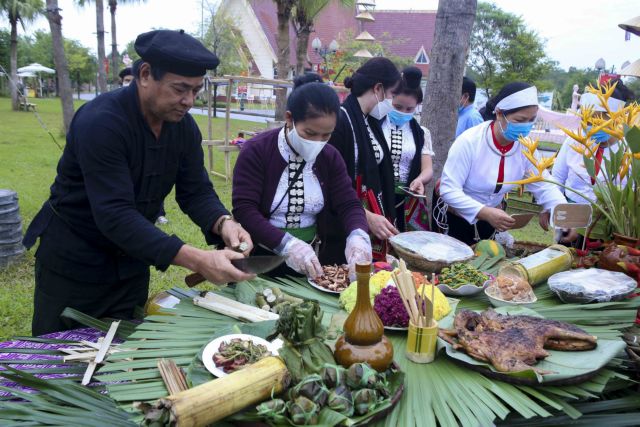 TAG: