Art exchange celebrates relationship between Norway and Việt Nam
HÀ NỘI — An art exchange event to celebrate the 50th anniversary of diplomatic relations between Viet Nam and Norway was held at the residence of the Norwegian Ambassador to Viet Nam, Ms Grete Løchen, on Thursday. 
Six artworks by Norwegians Torbjorn Kvasbo, Marit Tingleff, Tyra Tingleff, Marianne Heske and Finn Christensen, and Vietnamese artist Nguyễn Thanh Chương, were on display. 
The event was held both online and physically and attended by over 50 people from different generations including local artists, arts researchers, scholars, critics, students and art lovers. 
In her welcoming remarks, Ambassador Grete Løchen highlighted the special meaning of the event on November 25 – the date that Norway and Viet Nam officially established diplomatic relations 50 years ago in 1971.
"It is even more special in a way that it is organised in my residence – a French-style villa, an iconic element of the Ha Noi Capital City," she said. "To us, this is the symbol of the Norway-Viet Nam friendship because this is a combination of Vietnamese and Norwegian histories, cultures and traditions through the originality of the villa and the furniture and decoration of Norwegian/Scandinavian style. This is a really special way to celebrate this important milestone on the relations of the two countries."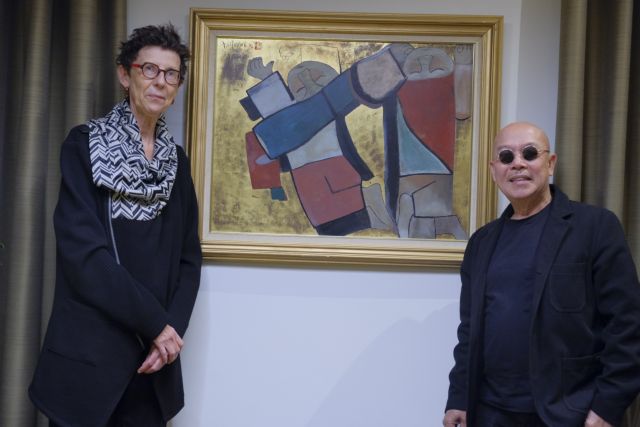 The Vietnamese audience met Norwegian artists virtually and discussed topics of mutual interest, including varieties of conceptual artwork, technical and professional aspects, inspiration for creativity, as well as broader cross-cutting themes such as women's representation in arts and the challenges caused by the pandemic.
The professional context might be different between Norway and Viet Nam, but the artists all share a strong love and passion for the arts.
The event was attended by two sets of Vietnamese and Norwegian mother-daughter artists – Ms Marit Tingleff and Ms Tyra Tingleff, and Ms Le Kim Mỹ and Ms Vũ Kim Thư.
Together they discussed the advantages and challenges female artists face in Norway and Viet Nam and how family traditions helped in nurturing their love of arts. They also discussed how to balance the social and family roles while keeping their passion for the arts alive. 
The life and work of a young Norwegian female artist, Tyra Tingleff (taking part in the event from Berlin), was presented to the audience through her career choices and traditional family influences.   
From Oslo, Ms Marit Tingleff and Mr Torbjorn Kvasbo – Norwegian masters of ceramics and clays – shared with the audience their studios, how they work on pottery and their ceramic sculpture work. Their clips and stories exposed the Vietnamese audience to a different way of making ceramic works, sculptures and decorative objects. It was interesting to note how Asian, including Vietnamese, ceramic and pottery works have impacted their creative works.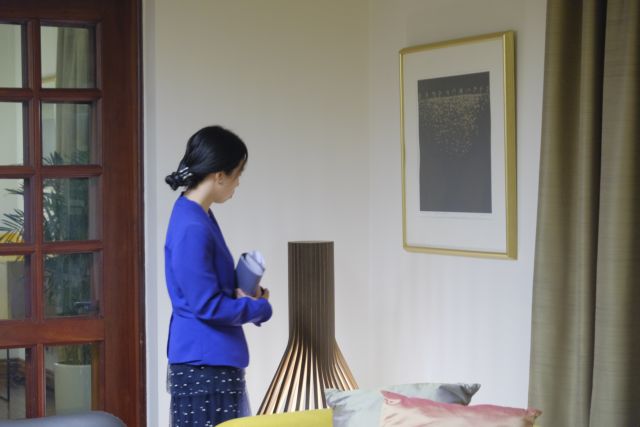 In his presentation, artist Torbjorn Kvasbo, who is the current President of the International Academy of Ceramics (IAC), called for input from Vietnamese ceramic and pottery artists and professionals.
"Vietnamese pottery and ceramics have a long and diverse history spanning back to thousands of years ago, including long before Chinese domination," he said. "There are still traditional ceramic villages as Bat Trang, Thổ Ha, and Phu Lãng, but it is difficult to get a picture of contemporary ceramic art in Viet Nam.
"IAC has no members yet from Viet Nam. We are actively working on recruiting members from underrepresented regions of the world. We want to connect, to know more about conditions for colleagues, education of ceramicists, exhibitions and events, all over the world. IAC is very interested in information about the contemporary ceramic field in Viet Nam. If any Vietnamese colleagues are listening to this, please convey this information for me. I will be grateful".
The Norwegian Ambassador's guest of honour was also very happy to be part of this special exchange event.
"I am very happy to have a lacquer painting in this art collection of Ambassador Grete Løchen. I painted it in 1996, which was also the year Norway started to use the Residence," said artist Nguyễn Thanh Chương. "What a coincidence. Be you a Norwegian or a Vietnamese, it does not matter, because art is a natural bridge across cultures. Arts will help us understand each other's cultures more".
Fine artist Vương Trọng Đuc, a lecturer at the Department of Printmaking & Design of the Viet Nam Fine Arts University, noted that the stories shared by guest artists were honest and true regarding their professional concerns and queries.
"A cold winter evening in Ha Noi got heated by the questions and discussion from the artists. Norwegian Ambassador Grete Løchen offered a unique opportunity for us to know more about Norway as a country and a culture," he said. — VNS
TAG: