Vietcetera International 2.0: Creating A Global Vietnamese Identity 
Like many other first-generation Vietnamese Americans, I grew up speaking Vietnamese, eating Vietnamese food, but never actually knowing Vietnam. Even growing up in Houston, a major immigrant enclave, our culture was rarely seen outside of Little Saigon and our history was certainly not taught in classrooms. So my sense of Vietnamese identity was limited to what my parents' generation brought with them as refugees in 1975: painful memories of war, bolero music, and now-famous dishes like pho and banh mi. 
It wasn't until I started visiting Vietnam, first in 2004 with my family and many times as an adult, that I'd realize what I had missed out on most was a connection to the Vietnamese people — both in the rural countryside and in urban areas. In recent years, I've had the opportunity to share and learn so much from my progressive, internet-obsessed 20-something counterparts who likewise want to move past the dark history and trauma of previous generations. 
Separated by a war that took place before we were born, but now interconnected through social media and digital platforms, young people from Vietnam and Vietnamese diasporas today have the unique opportunity to create a shared sense of global Vietnamese identity that transcends borders and even language. And this is the very ethos that's inspired us to embark on a chapter for Vietcetera International.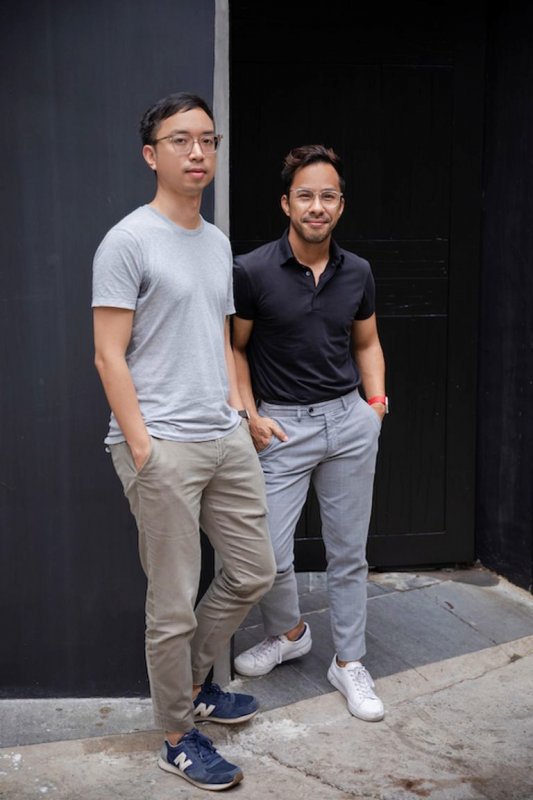 Hao Tran and Guy Truong | Source: Maika Elan for Vietcetera
A Return to Our Roots 
Founded in 2016 by diaspora entrepreneurs Hao Tran and Guy Truong, Vietcetera originally began as a Saigon-based, English-language publisher earning tens of thousands of followers for original videos discussing the history of Vietnam's national costume, the ao dai, and exploring Vietnamese diaspora communities around the world. The founding mission of Vietcetera? To connect Vietnam to the world — and the world to Vietnam. 
In 2018, the brand pivoted towards Vietnamese content, switching its output focus to Vietnamese. It's a strategy that's proved successful: today, the media network and its family of brands, podcasts, and franchises reach an audience of 20 million a month, largely local in Vietnam. Largely geared towards Gen-Zers and millennials, Vietcetera's Vietnamese-language content pushes the envelope in a conservative society — take for example, our wildly popular sex education series and podcast Cởi Mở ("Take it Off"), which offers a first-of-its-kind candid dialogue on love, sex, and dating in Vietnamese. You won't find mainstream Vietnamese publications creating this kind of content.
Now, following our successful fundraise, the International Edition will publish similarly boundary-defying content for the global Vietnamese audience — both in Vietnam and across the diasporas of 4.5 million Vietnamese in North America, Europe, and Australia. From deep-dives on the evolution of Vietnamese cuisine in contact with western audiences to untold narratives of queer, mixed-race, and otherwise marginalized Vietnamese folks, we are the leading platform investigating the Vietnamese identity and connecting Vietnam with the Vietnamese diaspora.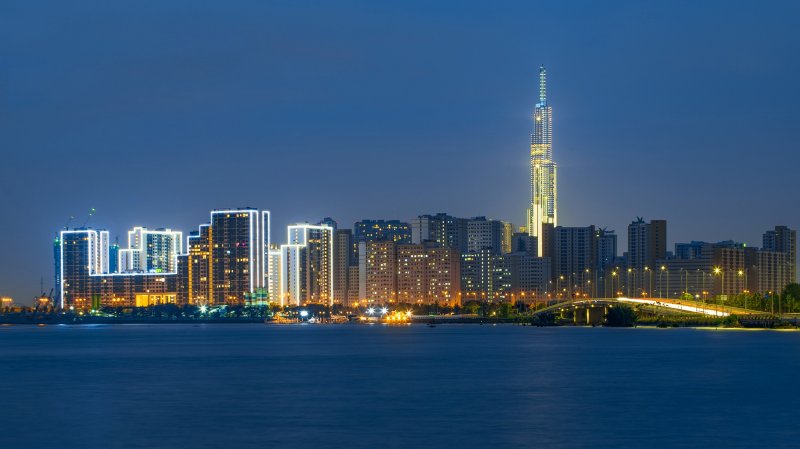 Many young diaspora Vietnamese are returning with the intention of driving Vietnam to further heights. | Source: Tin Phung for Vietcetera
The Rise of Modern Vietnam
As it turns out, there's never been a better time to open up dialogue between Vietnam, Vietnamese America, and the rest of the Vietnamese world. According to the World Economic Forum, Vietnam today is the most globalized populous country in modern history. Over the past decade, Vietnam has become an economic powerhouse, benefitting from US-China tensions and rapidly embracing digital technologies. And while disparities remain, it's clear the growth has been beneficial to all sectors of Vietnamese society: the World Bank reports that poverty in Vietnam has fallen from nearly 60% in the 1990s to 4.8% in 2020. 
Even amidst the global COVID-19 pandemic, Vietnam has excelled. Before a "first" surge shut down the country in the summer of 2021, Vietnam had seen fewer than 35 deaths from the virus. CNBC called Vietnam "Asia's top-performing economy," while Vox revealed it was one of the few world economies that actually grew in 2020. In October 2020, the New York Times posited: "Is Vietnam the next Asian miracle?"
Nowadays, more Viet Kieus than ever have an eye on Vietnam. Beyond contributing some $15 billion in annual remittances, Viet Kieus are now visible across local business, tech, and increasingly, culture. Many young diaspora Vietnamese, like myself, are returning with the intention of driving Vietnam to further heights. These are the stories we hope to tell and celebrate.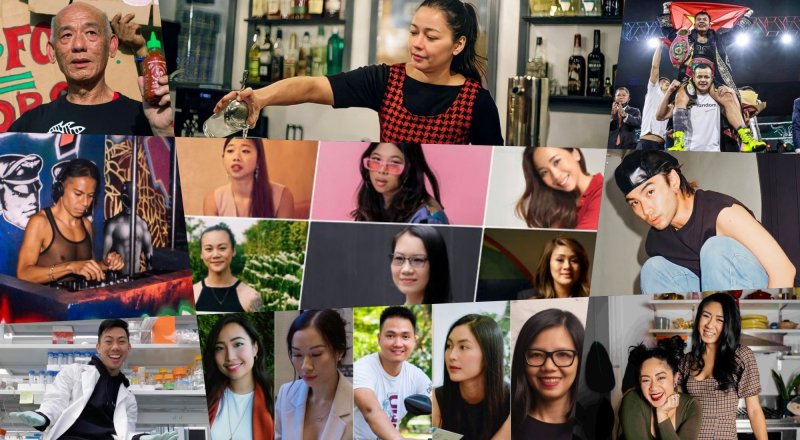 Expect smart journalism, personal essays, and more that speak to the global Vietnamese identity, and indeed the Vietnamese world. 
Defining Global Vietnamese Identity
In order to become the leading media publisher for the global Vietnamese identity, we must first define it. In the United States, this might mean firmly recognizing the subtleties and nuances that distinguish us from the inadequate "Asian American" umbrella. Indeed, I always envied friends from Taiwan or South Korea whose families maintained rich connections with their mother country. Burdened with generational trauma, young Vietnamese Americans must work that much harder to find common ground with Vietnamese communities around the world. 
In Vietnam, this also means broadening the definition of who can claim Vietnam and Vietnamese identity. From Vietnamese trans folx to the disadvantaged ethnic minority communities of Vietnam to the non-white expats and immigrants who call Vietnam home, we invite all stakeholders in the country to join us in our mission to bridge Vietnam with the rest of the world. The more diverse our identity becomes, the more perspectives we can bring to the table in the future. 
To this end, we'll build on the existing foundation of business and tech news targeted towards investors and working professionals in Vietnam — expanding to cover Vietnamese life, entrepreneurship, and culture wherever in the world it may appear. Expect smart journalism, personal essays, and more that speak to the global Vietnamese identity, and indeed the Vietnamese world. 
Welcome to the new Vietcetera International. 
TAG: