Food creations by Michelin chef presented in Korean culinary event
HÀ NỘI — Food creations by Australian Michelin-star chef Joseph Lidgerwood will headline a culinary event that begins today (November 15) at the historical Sofitel Legend Metropole Hanoi.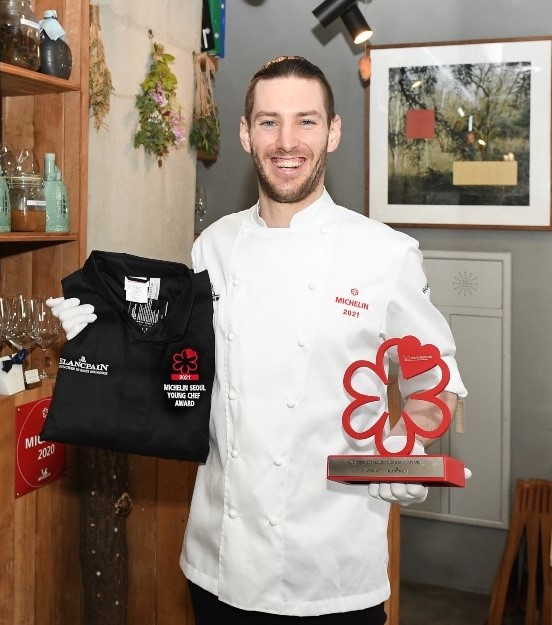 The two-week event – a celebration of modern Korean gastronomy – will feature extraordinary dishes created by chef Lidgerwood, an Australian native living in Seoul whose fascination with local Korean ingredients serves as the main inspiration behind the creative offerings at his 1-Michelin star Evett restaurant. The winner of the Michelin Young Chef Award 2021 always pushes boundaries transforming local ingredients.
During the special Korean culinary event, which is in its second year, his food creations will be featured as a la carte dishes at the Metropole Hanoi's Le Club Bar, in addition to bar bites and cocktails at Angelina – the hotel's cocktail bar, whisky lounge and restaurant.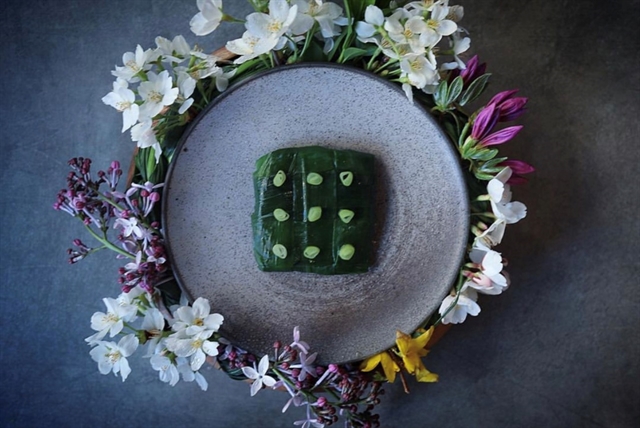 The culinary event will begin with a private lunch at La Veranda, showcasing canapes and two live cooking stations featuring Korean dishes.
The dishes on chef Lidgerwood's special a la carte menu are inspired by popular Korean folktales. These include 'Liver Parfait with Assorted Namul Muchim', a foie gras parfait inspired by the tale of a smart rabbit that makes use of a variety of mountain herbs found in Korea. 
The 'Stuffed Persimmon with Creamy Halibut Tartar and Citrus' is inspired by the humourous folktale known as the Tiger and Persimmon.
Drawing from the Fairy and the Woodsman, the 'Velvety Lobster on Gondrae Jook and Paprika Leathers' features lobster brushed with seaweed butter, congee and paprika leathers.
Inspired by the same story, 'Gochujang Glazed Wagyu Beef and Paprika Crisps' features a dish covered in fallen "autumn leaves" of sweet potato and paprika crisps atop Wagyu beef glazed with gochujang sauce on a bed of sweet potato mash.
Chef Lidgerwood is the chef-owner of the restaurant Evett in the South Korean capital, which showcases a tasting menu based on Korean ingredients and traditional food, taking a fresh perspective, with ideas and techniques gathered from around the world.
Due to ongoing travel restrictions, chef Lidgerwood is unable to personally join the event, but Metropole Executive Sous Chef Thien Nguyễn and Korean culinary guide So Yeon Kim will present the food according to chef Lidgerwood's exclusive recipe and procedures. — VNS
TAG: