National film contest on traffic safety kicks off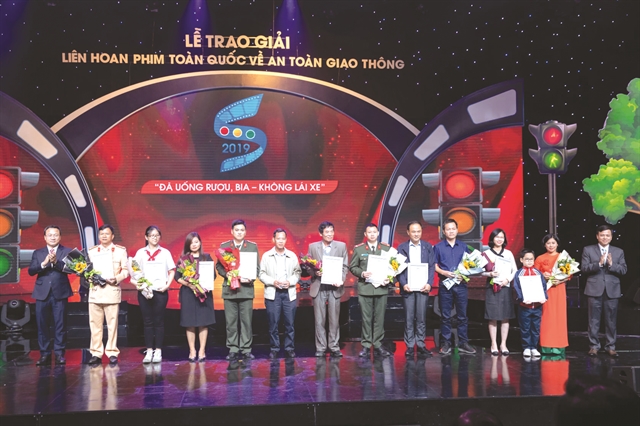 HCM CITY — Amateur and professional filmmakers living and working in Viet Nam are encouraged to join the 2021 Viet Nam Traffic Safety Festival, a national film contest about traffic safety.
The event, whose theme is "Dissemination and Promotion of Laws on Ensuring Traffic Order and Safety", is being held by the National Traffic Safety Committee (NTSC) in collaboration with the Ministry of Public Security and Toyota Vietnam Company.
It consists of two categories of reportage and short videos that reflect governmental management in implementing laws on traffic order and safety and COVID-19 prevention and control.
The entries will also feature changes in drivers' behaviour caused by the pandemic, and transport companies' responsibility in ensuring employees' safety and pandemic prevention.
Contestants, including individuals and groups of five, can send their entries by November 29 to NTSC's office, 808 Trần Hưng Đạo, Hoan Kiếm District, Ha Noi.
Works that have aired on national and local TV stations will be given priority.
The organisers will award a cash prize of VNĐ15 million (US$660) to the winner of the reportage category and VNĐ10 million ($440) in the short video category.
They will also give two second prizes, three third prizes and five consolation prizes for each category.
All winning films will be uploaded to the contest's Facebook page at facebook.com/lienhoanphimtoanquocveATGT/ for audiences to vote for their five favourite works.
The winning prizes will be announced at a awards ceremony slated to be held in January in Ha Noi.
The Viet Nam Traffic Safety Festival was launched in 1996 biennially, attracting many individuals and organisations nationwide.
It aims to promote government policies on traffic order and safety; improve people's knowledge of road traffic laws; and raise public awareness of laws on traffic and congestion.
The 2019 Viet Nam Traffic Safety Festival theme was "Drinking Alcohol – Not Driving". The first prize went to Chuyen ở Thon Cupua (Tale of Cupua Village) and Họa Đường (Road Accident). — VNS
TAG: