Things you should know about Mid-Autumn Festival in Vietnam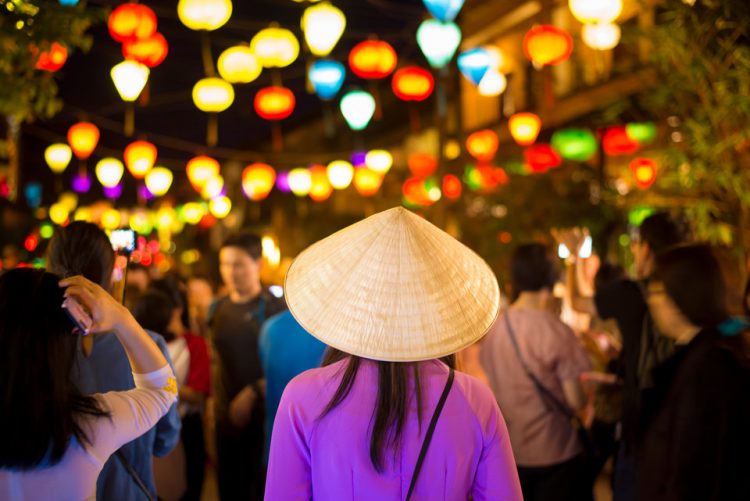 The Mid-Autumn Festival, also known as Moon Festival or Mooncake Festival, is celebrated by many East and Southeast Asian countries and regions.
Mid-Autumn Festival is a popular observance in Vietnam. It is not a public holiday, but in many parts of the country there are events activities and decorations to mark this special day on the annual calendar.
The Mid-Autumn Festival is celebrated in many countries across Asia, but it takes on a different complexion in Vietnam, where it is more or less a Children's festival.
In Vietnam, there were so many things that Vietnamese love about this day, the fifteenth day of the eighth lunar month, but the heart of it all was the colorful lantern.
The children make or buy paper lanterns on this day, often in the shape of a carp, light them, and carry them about on a stick. They may also wear humorous styled masks and eat loads of sweets and other goodies.
Additionally, children will roam in large groups around the streets, knocking on doors and asking if they can do a "lion dance" in exchange for a small gift of money, which is supposed to bring them good luck besides give them a little extra cash in their pockets.
What we miss from the time before the coronavirus, Hoi An's Full Moon Lantern Festival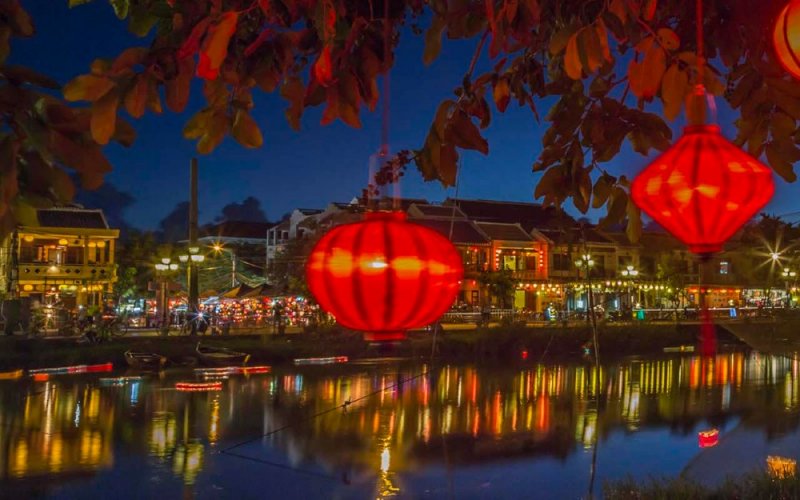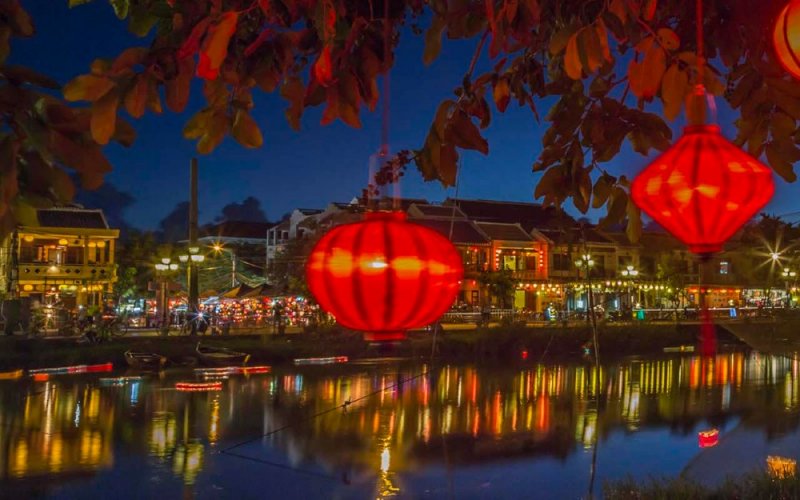 Mid-Autumn Festival in Hoi An
Before the Covid-19 pandemic, the Hoi An Full Moon Lantern Festival showcases Hoi An at its most picturesque. It is an incredibly popular festival, held in the Old Town along both sides of the river and centred around the Lantern Bridge. The main attraction on this night is when the street lights of the Old Town switch off, leaving thousands of delightful colored lanterns illuminating the town. So not only do the streets of the Old Town sparkle, the waterways, too, are lit up with traditional small floating paper lanterns, sailing down the Thu Bon River—it's simply stunning.
Tourists and locals of all ages come together forming the town's busiest evening of the month. Taking place on the 14th day of the lunar calendar, on the full moon of each month, the festival starts around dusk and continues until about 10 p.m. There are games, performers, musical concerts, sideshows, night markets, and eateries all in celebration mode, complementing the star attraction—the lanterns.
Bear in mind, it can be chaotic so you'll need to manage your expectations. If you're looking for tranquillity, another night might be a better option. It is an experience though, so what we at Hidden have set out to do is give you a bit of history about the lanterns and the Full Moon Lantern Festival, a feel for what to expect on the night, and some tips on best viewing spots so you can get the most out of this famous festival.
Share this:
Facebook
LinkedIn
Reddit
Twitter
Email
Related
TAG: