30 artists perform in MV about people in COVID-19 fight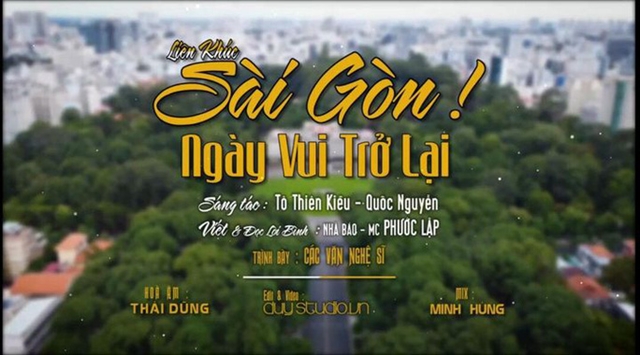 Thirty theatre artists of HCM City perform in the music video (MV) Sai Gòn, Ngay Vui Trở Lại (Sai Gòn, Happy Day Returns) on YouTube. It features the Vietnamese spirit in fighting against the COVID-19 pandemic. Photo courtesy of the producer
HCM CITY — Thirty theatre artists of HCM City have released a music video (MV) on YouTube featuring the Vietnamese spirit in fighting against the COVID-19 pandemic. 
The MV, called Sai Gòn, Ngay Vui Trở Lại (Sai Gòn, Happy Day Returns), feature songs about the challenges that doctors, nurses, health workers and soldiers face during the fight. 
The solidarity and bravery of HCM City people during the pandemic are featured. 
The MV also includes images of HCM City and its people in daily life. 
"Our MV contains our love and gratitude to the brave people who are working day and night to take care of and protect the community," said Meritorious Artist Hữu Quốc, producer and songwriter of the MV. 
"We have faced difficulties in offering live performances amid the pandemic. However, we want to share our art with fans on YouTube."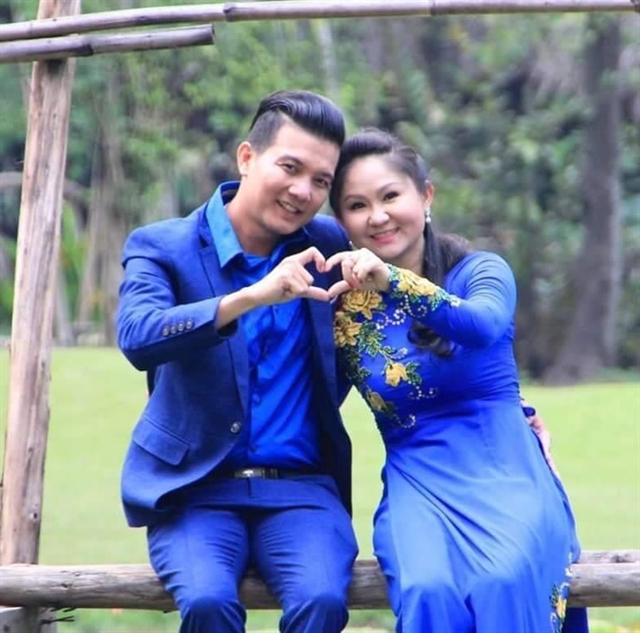 Cải lương artists Điền Trung and Le Thanh Thảo (right) perform in the MV Sai Gòn, Ngay Vui Trở Lại (Sai Gòn, Happy Day Returns), a production about HCM City people during the pandemic. Photo courtesy of the producer
Sai Gòn, Ngay Vui Trở Lại attracts theatre stars such as Meritorious Artist Phương Hồng Thủy, Kim Tử Long, Phượng Loan and Quế Tran who have been involved in cải lương (reformed opera), the 100-year-old traditional music of the South. 
Vietnamese-American cải lương performers Ngọc Huyền and Thanh Hằng are included. 
Young artists from the HCM City-based Trần Hữu Trang Cải Lương Theatre are also highlighted. 
Producer Quốc invited the artists to perform his songs. They recorded and filmed their performance at home and sent their videos to Quốc. 
The MV has attracted more than 41,000 views. 
Many fans have written comments about the MV Sai Gòn, Ngay Vui Trở Lại. 
"The MV Sai Gòn, Ngay Vui Trở Lại connects people during the pandemic. It encourages people to hope for a happy future," Ngo Thị Kim Cuc, a resident of Thủ Đuc City, wrote. — VNS
TAG: