Photographer wins VAPA's international contest 2021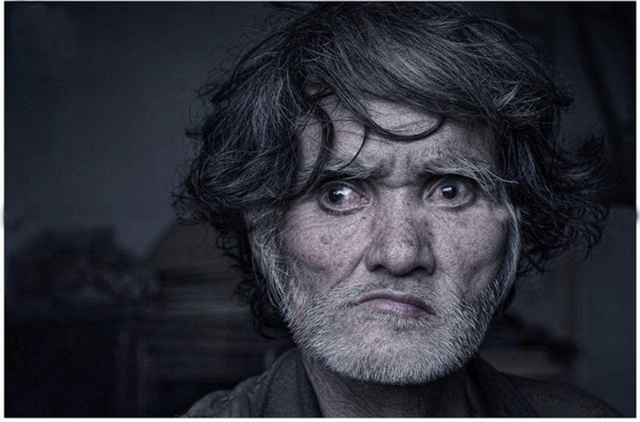 Photographer Huỳnh Ha has won a gold medal for his work 'Cai Nhìn' (A Look) in the portrait category at the 11th International Photo Contest 2021. — Photo vov.vn
 HÀ NỘI — A gold medal has been awarded to local photographer Huỳnh Ha for his photo titled Cai Nhìn (A Look) during the 11th International Photo Contest 2021 hosted by the Viet Nam Association of Photographic Artists (VAPA).
Ha's other entry Cong Viec Lặng Thầm (Silent Work) has also been given a certificate of honour in the category of portrait awards, alongside two Vietnamese photographers Phan Trọng Đạt and Phan Vũ Trọng for their artworks Giải Nhiet (Staying Cool) and Niềm Tin (Trust).
The 11th version of the contest was organised by the VAPA under the patronage of the International Federation of Photographic Art (FIAP), the Photographic Society of America (PSA), and Image Sans Frontiere (ISF).
After four months of launching since April this year, the event has attracted the participation of 1,518 photographers from 53 countries and territories worldwide. It officially announced the list of winning works this week.
Of the total 16 awards presented, Vietnamese photographic artists won a gold medal and three consolation prizes from the event's organising board.
Among the 16,924 entries, the judges selected a total of 1,900 artworks that will be exhibited in the near future where they will be divided into four categories, including portrait, travel, open-monochrome, and open colour.
For each category, the organising board will select three excellent works to award gold, silver, and bronze medals. In addition, it will also select photos to award consolation prizes and honourary mentions.
The event is recognised as creating a playground for both amateur and professional photographers worldwide to exchange and study cultural diversity while making a contribution to promoting the Vietnamese image as a dynamic and hospitable nation to international friends.
The 10th International Artistic Photo Contest held in 2019 by the VAPA presented a total of 73 awards for the best photos, 26 of which went to Vietnamese photographers.
Hoa Lưoi (Net Flower) by Trần Bảo Hoa won a silver medal from the International Federation of Photographic Art (FIAP) in the open-colour category.
The event, organised by the VAPA under the sponsorship of the FIAP, drew the participation of 1,343 photographers from 37 countries and territories worldwide.
A total of 16,367 entries have been sent to the contest featuring six categories of open-colour, open-monochrome, wildlife, people and life, travel, and motion.
Some 904 photos, accounting for 5.5 per cent of the total entries, were selected for the final round by six panels of judges who were prestigious artists of the VAPA and FIAP.
Awarded photos together with many other artistic photos were later exhibited at the VAPA building in Ha Noi. — VNS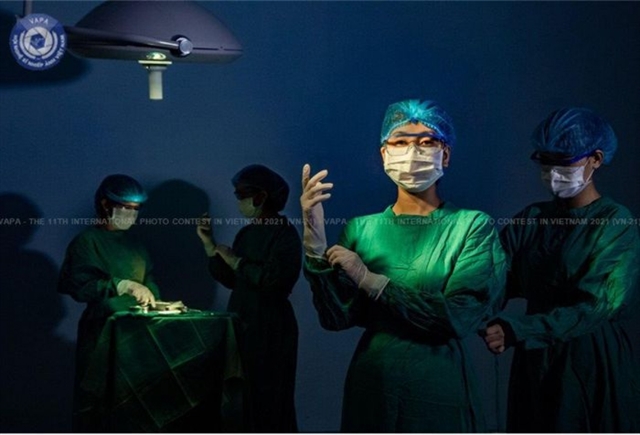 A photo titled "Niềm tin" by Phan Vũ Trọng is given a certificate of honour in the portrait award category.— Photo vov.vn.
TAG: