Painting collection depicts way to national independence
HÀ NỘI — A collection of 18 paintings presenting the determination of Vietnamese people to fight for their nation's independence has been presented in a new online exhibition of the Viet Nam National Fine Arts Museum.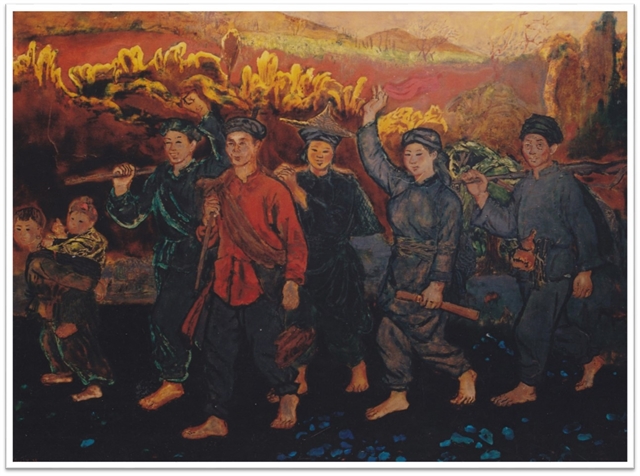 Du Kích Bắc Sơn Về Bản Pình (Bắc Sơn Guerillas Return to Pình Village) by Nguyễn Văn Tỵ (1917-1992), 1958. Lacquer. 
Another painting by Dương Tuấn, Mua Xuan Bac về Pắc Bó (Uncle Hồ Comes Back to Pắc Bó in Spring) depicts the day when the President returned to Viet Nam (28 January 1941) after more than 30 years living abroad to find the way to liberate the country. Here, together with other members of the 1st Central Committee of the Communist Party of Viet Nam, he completed the revolutionary strategies for the national liberation, which led to the success of the August Revolution in 1945, at the same time the birth of the Democratic Republic of Viet Nam.
The painting collection is on display on https://vnfam.vn/. — VNS
TAG: