Special Five Color Vermicelli in Cao Bang
The vibrant colors and bustling atmosphere turn places making five-color vermicelli into a unique attraction in Cao Bang city.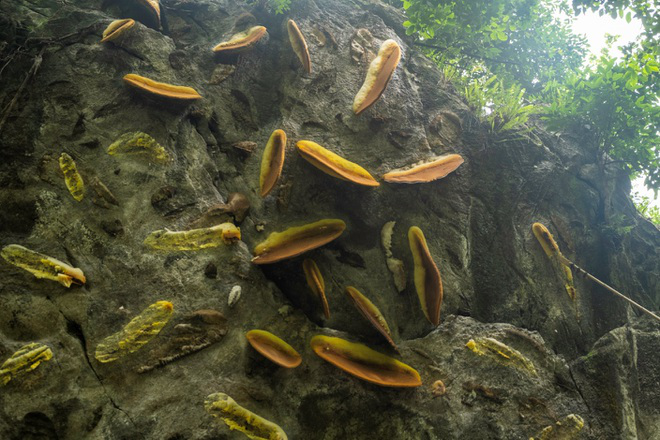 Spectacular Giant Honeybee Nests Hanging on Cliffs in Cao Bang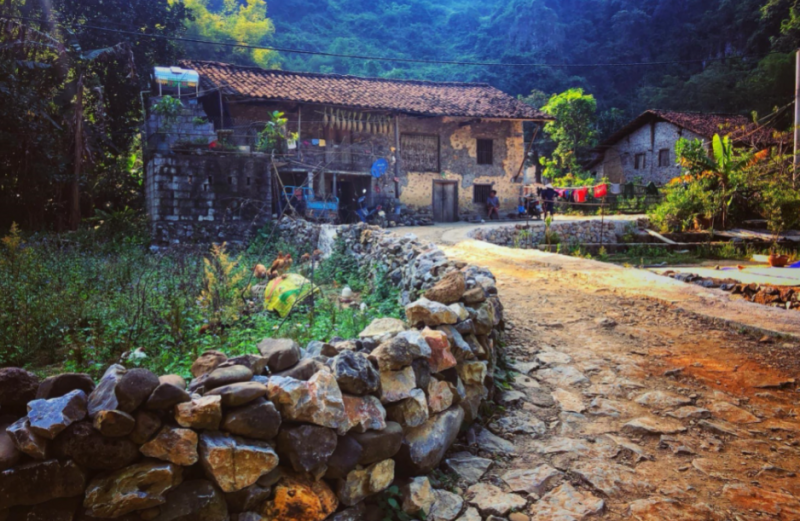 Ancient Stone Village in Cao Bang
"One of A Kind" Mountain Angel Eye In Cao Bang Amazes Tourists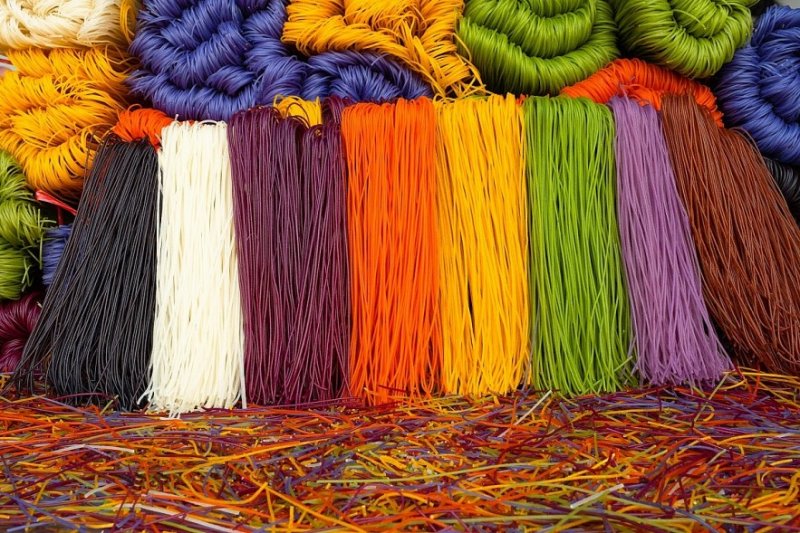 Five-color vermicelli products in Hong Quang hamlet, Hung Dao commune, Cao Bang. Photo: Ha Cuong
These days, the area of Hong Quang hamlet, Hung Dao commune in Cao Bang is bustling a working atmosphere and guests who come to visit and buy goods. At places where five-color vermicelli is made, visitors are delighted with the image of a series of colorful vermicelli drying poles. Despite being very busy during the peak season, people in Hong Quang always warmly welcome visitors.
Ly Thi Thao, owner of Lien Dong vermicelli establishment, said: "To make delicious five-color dried vermicelli, the most important step is the selection of ingredients. My family only uses rice grown in Cao Bang. We mainly make corn vermicelli, and traditional white vermicelli according to the orders of customers in the province or other provinces and cities."
According to Hoang Thi Toan, owner of Thuy Trang vermicelli establishment, in the past, the family mainly made traditional white vermicelli, then searched for ingredients to create five-color vermicelli.
Currently, in Hong Quang village, there are many vermicelli makers, although the scale is different, the method and ingredients are similar.
The establishment of Thao, Toan and the households in the hamlet together created a unique brand of five-color vermicelli in Cao Bang, which is known to customers across the country.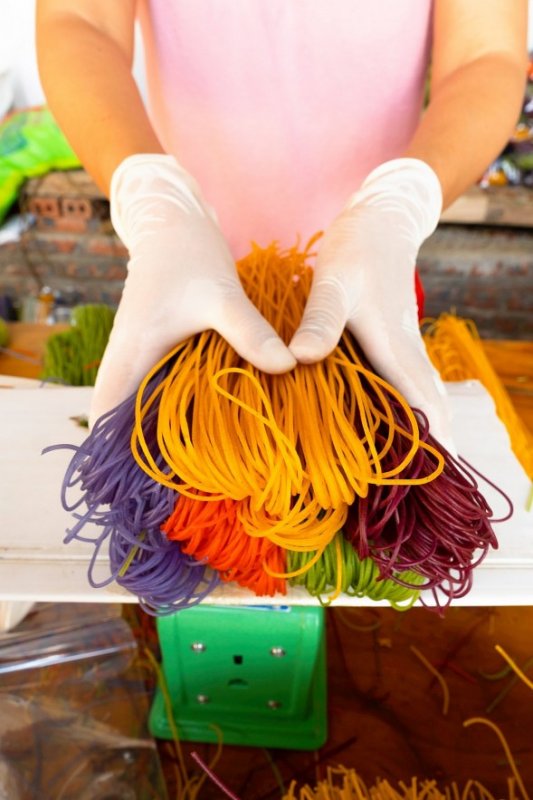 The unique five-color noodle brand in Cao Bang is well-known to customers across the country. Photo: Ha Cuong
The yellow vermicelli is made with corn; they choose local varieties with the corn kernels that are even and firm, so that when making vermicelli, they have a nice aroma and yellow color.
After drying, corn will be ground and soaked overnight. Next, they bring the corn to a fine grain, then mix it with rice flour, then put it in a mixer, add water, and put the mixture into a vermicelli press to produce corn vermicelli.
After the vermicelli comes out of the press, it is cut into bundles from 70 centimeters to 80 centimeters long to dry. They bring the vermicelli to the oven to incubate overnight so that the vermicelli doesn't stick together.
The next morning, they put the noodles out to dry in the shade for 3-5 days. Drying vermicelli is also the most beautiful stage, and tourists often choose this time to visit and take unique photos.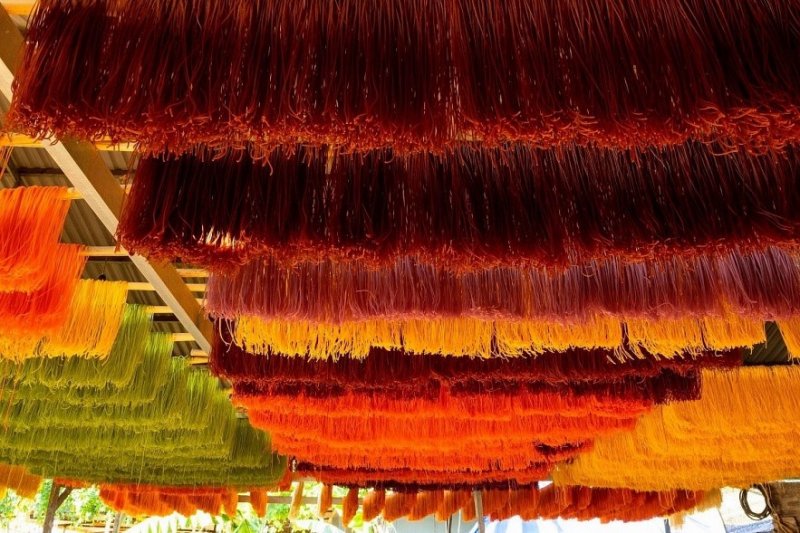 Drying vermicelli is the most beautiful stage. Photo: Ha Cuong
Visiting Hong Quang vermicelli village, Bui Thi Hoai said that in recent years, five-color vermicelli making spots have become unique check-in points, attracting tourists to take pictures and buy goods.
"My favorite thing is to see people prepare and take pictures with eye-catching vermicelli drying poles. This is also an easy dish to cook in many ways such as water vermicelli, mixed vermicelli. Eating vermicelli on the full moon day, especially in the full moon of the 7th lunar month, is an important holiday of the Tay people," Bui Thi Hoai said.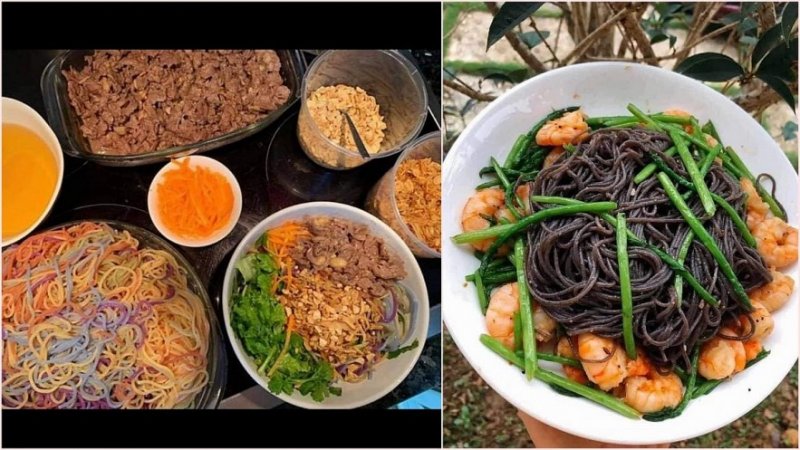 Five-color vermicelli can be cooked in many ways. Photo: Ly Thi Thao
Blogger Ha Cuong said that people often call it five-color vermicelli, but Hong Quang people can make vermicelli with eight different colors. For example, the yellow color of corn, the purple color of the magenta plant, and the blue color of the blue pea flower.
All are natural ingredients and no coloring is used, so it is very safe. Because of the difference in ingredients, different types of vermicelli have different prices and also have their own delicious flavors.
Five-color vermicelli is suitable for using with bone soup, or for making fried vermicelli, and the most delicious is vermicelli mixed with onions, spring rolls and vegetables.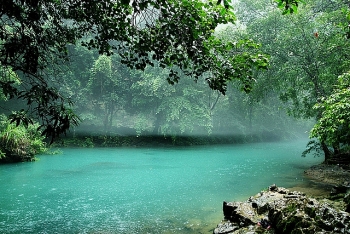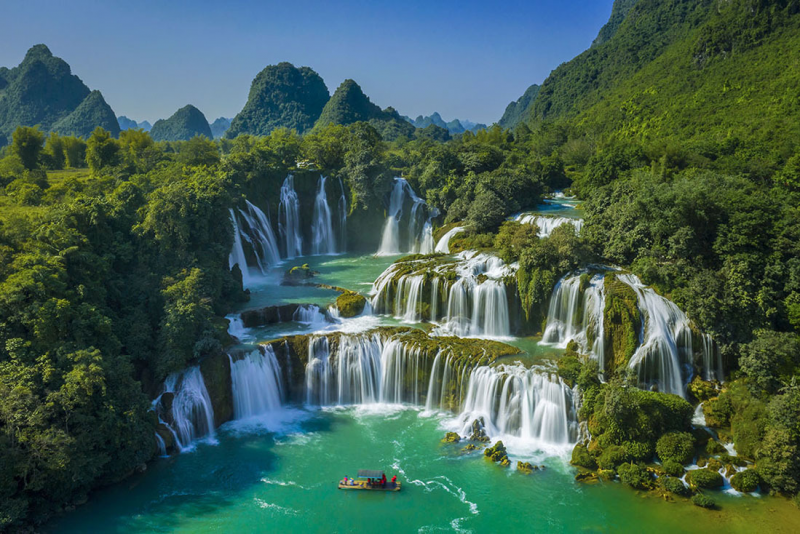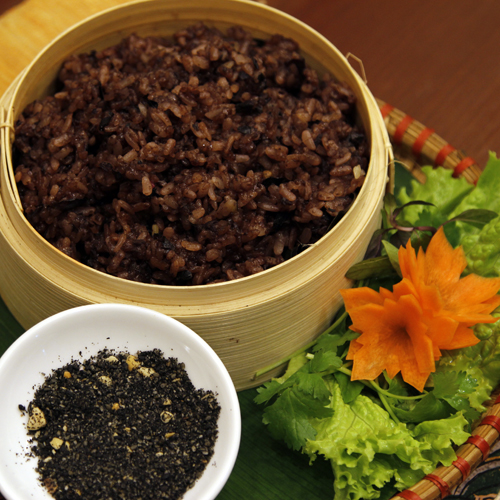 " "
Rosie Nguyen
TAG: