Environment-themed online exhibition features Vietnamese, foreign artists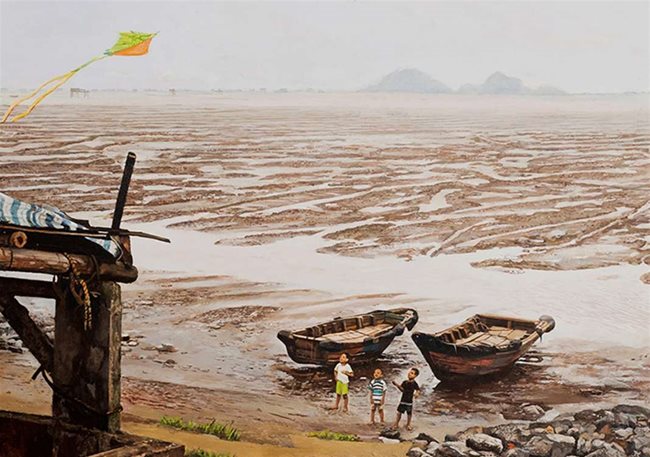 A painting by Pham Binh Chuong that is featured at the "Story of the River" online exhibition - PHOTOS: COURTESY OF ORGANIZER
HCMC - The Song Foundation is organizing an online exhibition featuring over 20 paintings of Vietnamese and foreign artists to raise public awareness over environmental protection and raise funds for charity and social programs.
Huong Giang, founder of the Song Foundation, said she got the idea for the exhibition after witnessing serious drought and saltwater intrusion in the Mekong Delta. "When we stop deforestation and over-exploitation of river sand, we will be able to protect underground water and soil. The whole community needs to join hands for a more sustainable ecosystem," she said.
The "Story of the River" exhibition presents beautiful artworks by Vietnamese artists such as Nguyen Van The, Nguyen Quoc Thai, Le Dinh Nguyen, Ton That Bang, Doan Hoang Lam and Pham Binh Chuong.
The exhibition also features painters Nicolaos D. Kanellos of Greece and Hadi Soesanto of Indonesia.
Highlights of the event are creations by Kanellos, former Greek Ambassador to Vietnam, through which the audience will experience his love for Vietnam and its people.
During his term in Vietnam, Kanellos spent time discovering the beauty of Vietnam, and the country's culture, lifestyle and heritage have inspired his paintings.
In 2017, he presented 12 paintings from his collection to the Vietnamese Museum of Fine Arts and four others to the Vietnamese Ministry of Foreign Affairs.
"I want my paintings to express my true emotions. These paintings reflect the truthfulness and purity of my feelings," he said at the gifting ceremony held by the Greek Embassy in Vietnam and the museum.
Born in Greece in 1954, Kanellos is not only a diplomat, but also an artist, a musician and a writer. His paintings belong to many private collections including eminent names around the world. Two of his paintings are exhibited at the International Airport E. Venizelos in Athens.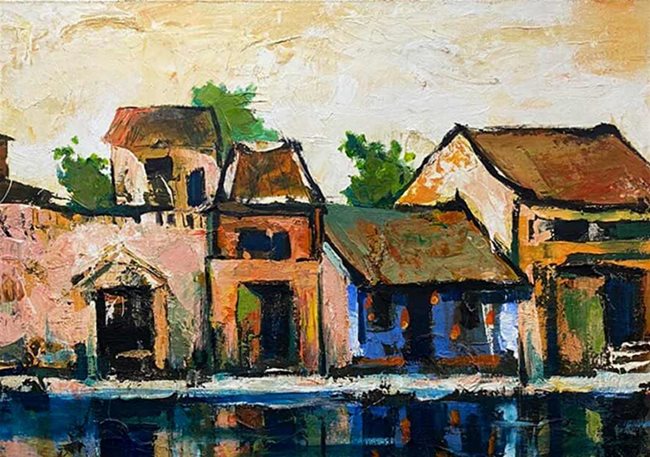 An artwork by Doan Hoang Lam
TAG: