Books: Lê Quang's 'Germany from A - Z' debuts in Hà Nội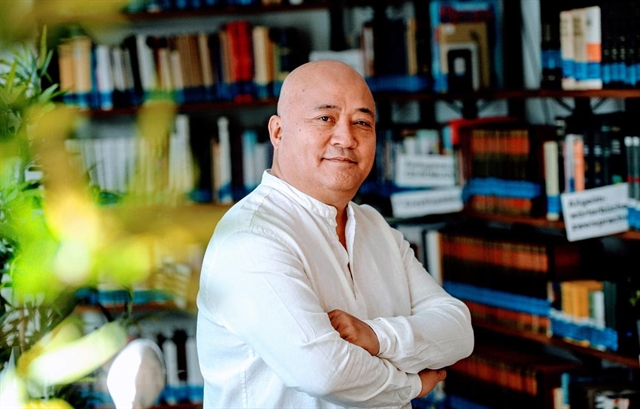 Quang has translated over 40 famous German literary works into Vietnamese. Photo vietnamplus.vn
HÀ NỘI — German-language translator,  Le Quang, has released his first book in Vietnamese about the 30 years he spent living and working in Germany.
The book, titled Nưoc Đuc Từ A Đến Z (Germany from A to Z), is 260-pages and includes 29 topics beginning with the 29 letters of the German alphabet.
In his career as a translator, Quang has translated over 40 famous German literary works into Vietnamese such as Der Vorleser (The Reader), Die Liebhaberinnen (Women as Lovers ) or Die Vermessung der Welt (Measuring the World). However, Nưoc Đuc Từ A Đến Z is Quang's first literary work of his own.
The introduction, written by literary critic Phạm Xuan Nguyen, refers to the author as "a German named Quang".
Nguyen says the book's structure makes it a 'convenient read' and that it is easy to follow and allows the author to be "detailed, vivid and realistic".
"The book is essential and useful for those who want to learn about and live in one of the world's leading developed countries," he goes on to say. "Furthermore, it is a cultural handbook."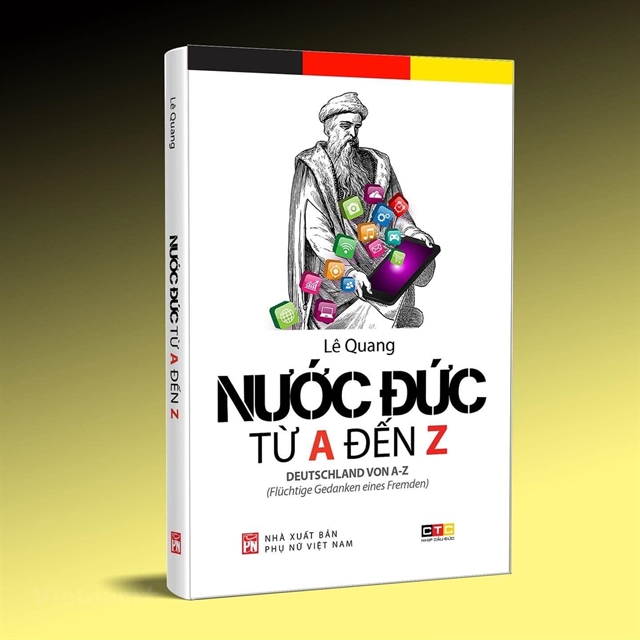 The cover of Nưoc Đuc Từ A Đến Z (Germany from A to Z). Photo vietnamplus.vn
Similarly, writer Thủy Hưong Dương thinks that Nưoc Đuc Từ A Đến Z is a great read for those with little knowledge about Germany.
"Through the lens of translator Quang, stories from races, car production, and being smuggled into the football are described in detail with great wit. You will be inspired to pack your bags and leave for the country right away," the writer says.
Another Vietnamese abroad, writer Chu Thu Phương who lives in Austria, said the book was proof of the author's deep understanding of the cultures of both Viet Nam and Germany.
"For those who have never been to Germany, the book adds a new perspective on the culture of the country. For me, reading the book was interesting because I could see Quang on every page."
The book is published by the Women's Publishing House in Ha Noiwith sponsorship from Viet Đuc CTC Company which has over 30 years of experience connecting German education and culture with Vietnamese people.
"Many Vietnamese people choose Germany as their destination for university or vocational training every year. However, their luggage still lacks an understanding about the country where they will spend a number of years of their youth," says Nguyễn Thị Phương Hoa, PhD, director of Viet Đuc CTC Company.
"The experiences and thoughts of author Quang, after 30 years living in Germany, will definitely lead you to take a few firm steps toward a country that seems both near and far. In the book, you will find that what you have read a lot in the news everyday turns out to be more complicated than you think and what seems arid is actually full of compassion," she says. VNS
TAG: