U.S. to donate additional three million Covid-19 vaccine doses to Vietnam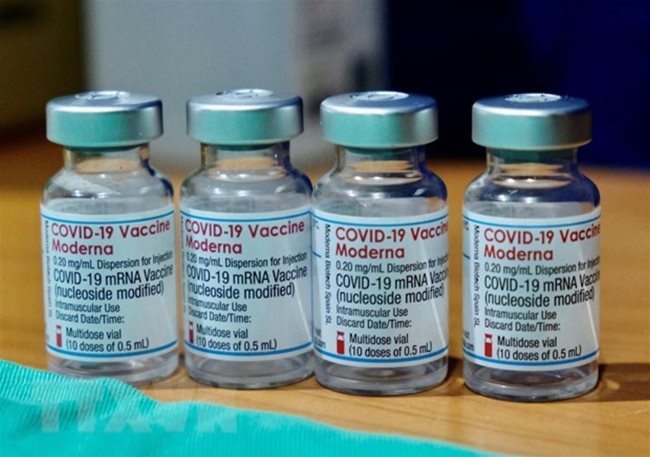 The Moderna Covid-19 vaccine. The United States will donate an additional three million doses of the Moderna Covid-19 vaccine to Vietnam - PHOTO: VNA
HCMC - The United States will send three million more doses of the Moderna Covid-19 vaccine to Vietnam through the World Health Organization's COVAX program to help the country stop the spread of the disease.
The shipment will be dispatched at the earliest, the Ministry of Foreign Affairs said on July 16.
Many U.S. scientists said that the Moderna vaccine was highly effective against the more contagious Delta variant first identified in India.
Earlier on July 10, two million doses of the Moderna Covid-19 vaccine donated by the United States arrived in Vietnam. The shipment was part of its emergency public health assistance of 80 million doses to offer global support in the fight against Covid-19.
The doses were allocated to 53 virus-hit provinces and cities, the police, the military and 20 hospitals and institutes under the Ministry of Health, the local media reported.
The Ministry of Health approved the U.S. pharmaceutical company Moderna's Covid-19 vaccine for emergency use in Vietnam in late June.
As of July 16, after making enhanced efforts to access Covid-19 vaccines, Vietnam had received some 10 million vaccine doses. The country will continue to take delivery of more doses of Covid-19 vaccines.
TAG: