Vietnam confirmed 18 more Covid-19 deaths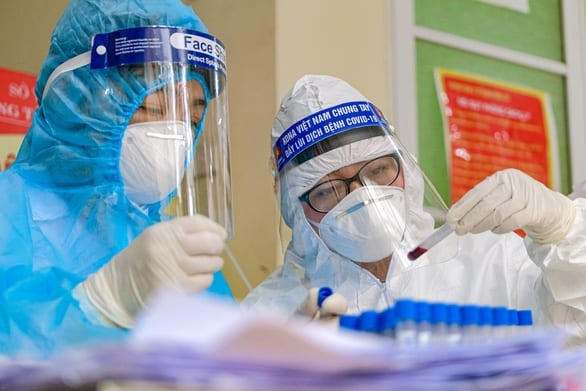 Vietnam has recorded 225 deaths since the beginning of the pandemic early last year
Visit Vietnam Insider's homepage for more stories
The Ministry of Health confirmed 18 Covid-19 deaths Friday evening, pushing the death toll in the new wave to 190.
The cases were recorded in seven provinces and cities, including HCMC, Dong Thap, Long An, Bac Ninh, Bac Giang, Binh Duong and Dong Nai from July 8 to 14, but only confirmed by the Ministry of Health on Friday.
Of which, six deaths are in HCMC, four in Dong Thap, three in Long An, two in Bac Ninh, one each in Bac Giang, Binh Duong and Dong Nai.
Vietnam has recorded 225 deaths since the beginning of the pandemic early last year, 190 of them in the ongoing fourth wave that hit the country in late April.
This article was originally published in VNExpress
Share this:
Facebook
LinkedIn
Reddit
Twitter
Email
Related
TAG: