Vietnam enters third phase of Nano Covax vaccine trials with 13,000 shots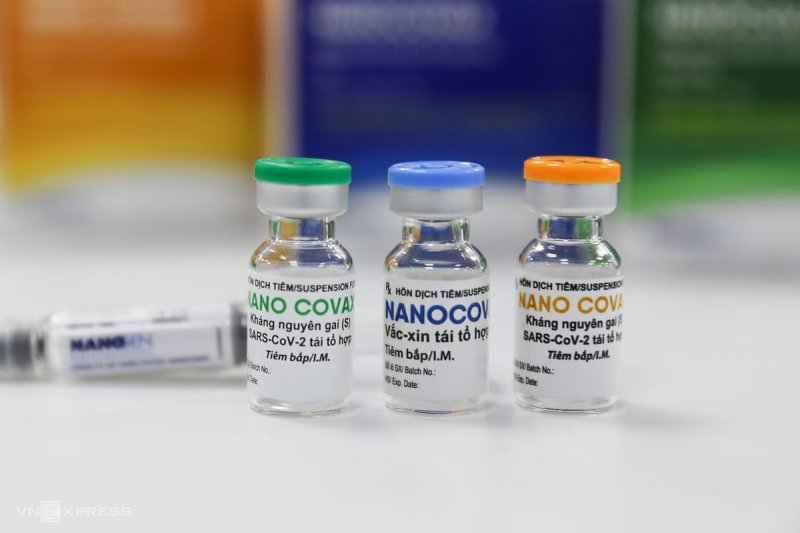 Nano Covax has made the most progress among four domestically developed vaccine candidates.
Visit Vietnam Insider's homepage for more stories
As many as 13,000 shots of the Nano Covax vaccine, developed in Viet Nam, had been administered to volunteers aged 18-75 in the third trial phase as of Wednesday.
Professor Doctor Major General Hoang Văn Lương, Deputy Director of the Defence Ministry's Military Medical University, said after being injected, the volunteers are in stable conditions. Medical workers have asked them to inform them of any side effects.
In the third phase, people already confirmed to have COVID-19 or already with antibodies against COVID-19 were not selected for the trial.
Units are also preparing for injecting the second shots to 1,000 volunteers in the first round of the third trial phase.
The administration of the second shot for all volunteers is supposed to be wrapped up before August 15.
Nano Covax is developed by the Nanogen Pharmaceutical Biotechnology JSC based on recombinant DNA/protein technology. It went through the first phase trial from December 18, 2020, and the second phase from February 26, 2021. The third phase started on June 11, 2021.
Results from the first two trial phases showed that all volunteers developed antibodies against SARS-CoV-2.
This is the vaccine that has made the most progress among four domestically developed vaccine candidates.
This article was originally published in Vietnamnews
Share this:
Facebook
LinkedIn
Reddit
Twitter
Email
Related
TAG: