400,000 more Covid-19 vaccine doses donated by Japan arrive in Vietnam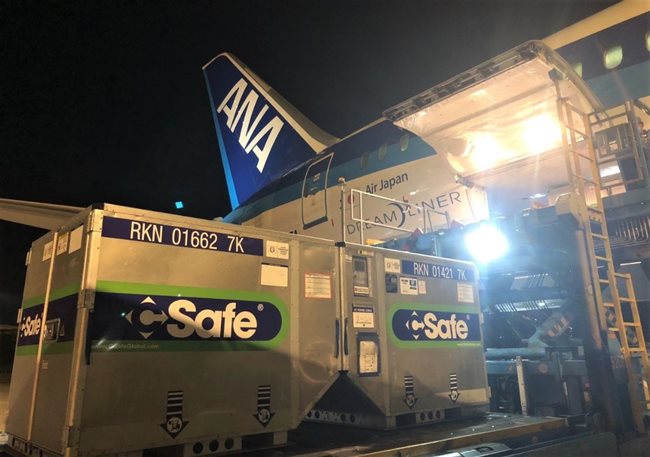 Some 400,000 more Covid-19 vaccine doses donated by Japan arrive at the Tan Son Nhat International Airport in HCMC - PHOTO: TNO
HCMC - Some 400,000 Covid-19 vaccine doses of the second batch of one million doses donated by Japan arrived at the Tan Son Nhat International Airport in HCMC this morning, July 2.
The shipment of Covid-19 vaccine doses weighing over 930 kilograms was stored inside five RKN containers and transported from Japan to Vietnam on All Nippon Airways' Flight NH833, which landed in HCMC at 2.47 a.m.
The remaining 600,000 doses are set to arrive in Vietnam on July 8, the local media reported.
Tan Son Nhat Cargo Services JSC, a unit of Vietnam Airlines, which took delivery of the Covid-19 vaccine doses, said that the firm would offer free services for the batches.
Along with the shipment of some one million AstraZeneca vaccine doses provided by Japan that arrived at the Noi Bai International Airport in Hanoi on June 16, the total number of Covid-19 vaccine doses given to Vietnam by Japan will reach two million.
Vietnam will be provided with some 105 million Covid-19 vaccine doses in 2021, while the country is negotiating with other global drug makers over some 45 million doses, according to the Ministry of Health.
The number of vaccine doses will start to arrive in Vietnam from July, and in the third quarter of the year, Vietnam will have some 30 million doses.
TAG: