Artists from VN and Germany connect via online concert
HÀ NỘI   A special online concert featuring Vietnamese electronic music artist Nhung Nguyễn and Cedrik Fermont from Germany will be livestreamed from 7pm on July 5.  
In 2016, Nhung Nguyễn was featured in the book Not Your World Music: Noise in South East Asia by Fermont and Dimitri della Faille, and three years later, the two artists met in person in Ha Noi.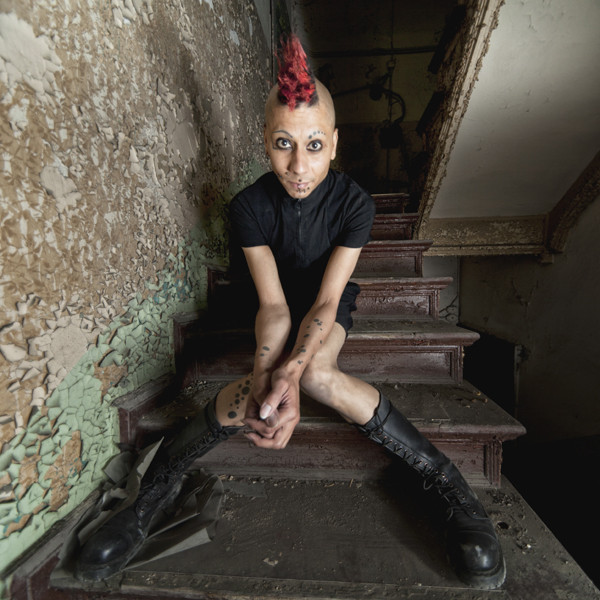 Cedrik Fermont, aka Kirdec. Photo discogs.com
The concert is part of their new project which aims to explore the possibilities of virtual collaboration, diversity of soundscapes, and people's experience around the world.
Interested in soundscapes in cultural context as well in electro-acoustic music and sound art, for this project, the artists have utilised their personal field recording archives recorded during the pandemic-lockdown periods in both countries and use them as a starting point for their performance.
The project also includes a series of interviews with people in Germany and Viet Nam about their personal experience with the soundscapes around them, especially during the pandemic period and how to cope with the current lockdown situation. They used live and online interviews in Viet Nam and Germany to collect short voice notes. The responses have been translated into German and Vietnamese and used as a reference and audio material for their performance.
Sound artist Nhung Nguyễn. Photo courtesy of the artist
Cedrik Fermont, aka Kirdec, was born in Zaire (now the Democratic Republic of Congo) in 1972 and is now based in Berlin. Since the late 1980s, he has been involved in electronic and experimental music. He runs Syrphe, a platform dedicated to electronic and experimental music from Asia and Africa.
Born in 1998, Nhung Nguyễn is an emerging Vietnamese sound artist currently based in Ha Noi, experimenting with a range of left-field aesthetics and expressions.
Since 2014, she has been creating works under the moniker Sound Awakener and collaborated with international labels. Alongside her solo work, Nhung has collaborated with artists from various other fields aiming to enhance the audio experiences of her works.
The concert will be streamed on the Facebook page of the Goethe Institute Ha Noi at facebook.com/Goethe.Institut.Hanoi.
The concert is also part of ReConnect – an initiative by the Goethe Institute to strengthen translocal cooperation with meaningful online gatherings, which provide a sense of human connection during the ongoing pandemic. VNS
TAG: