Collection inspired by Vietnamese traditional crafts presented in Milan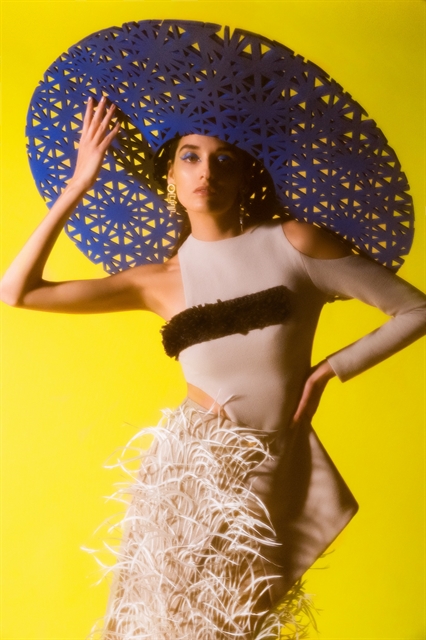 Designs of Quintessence is inspired by Viet Nam's national traditional crafts like silk or rattan weaving. Photo courtesy of Phan Đăng Hoang
HÀ NỘI — A collection by Vietnamese fashion designer, Phan Đăng Hoang, inspired by national traditional crafts like silk or rattan weaving, will be presented on all virtual platforms of Italy's largest private academy that focuses on arts and design, NABA (Nuova Accademia di Belle Arti), on June 29.
Hoang's Quintessence is also among 30 best collections voted by the fashion council with judges who are representatives from LVMH, Versace and Vogue Italian.
The collection is part of the 21-year-old designer's graduation project and took him eight months to prepare. After the launch of Quintessence this month, another collection of his will be presented in October.
"The process of realising the idea for this collection reminds me of the beauty of Vietnamese people at work, always being diligent, meticulous and putting all their heart in each product," wrote Hoang, who is currently a final-year student of NABA, on his Facebook.
"The collection is also aimed to convey the message about preserving and protecting the beauty of the traditions that have been gradually degraded, as well as to contribute to promoting the image of Vietnamese people to the world."
The designer said he aspired to integrate the Vietnamese spirit and imprint into it in the most modern and delicate manner.
The outbreak of the COVID-19 pandemic prevented him from returning to Viet Nam to study the traditional material, so he has tried to utilise all the materials available in Italy for his designs.
Hoang added: "I have used environmentally friendly materials to maximise sustainability, but still encountered many limitations in finding the appropriate materials when many fabric stores have been closed during the lockdown in Italy due to COVID-19 pandemic."
His designs will be presented at the show dedicated to final-year students, themed Planet Dresses, together with the other 29 best collections voted by the fashion council. Hoang is also the only Vietnamese student showcased at the fashion event.
He said: "Being highly appreciated by the professional council is my great motivation to improve every day and to create more future collections. I have always been proud of telling others that I'm a student from Viet Nam and that I wish to send messages of humanity to friends and people around me by means of fashion."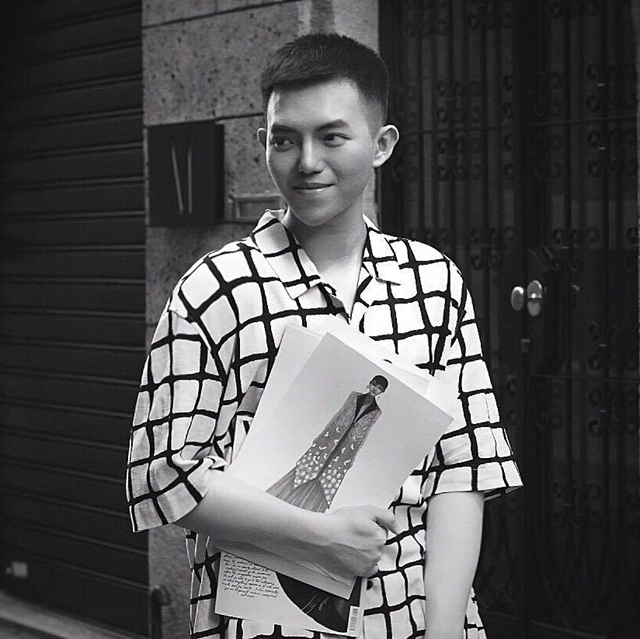 Phan Đăng Hoang is a final-year student of NABA (Nuova Accademia di Belle Arti) in Italy, — Photo courtesy of Phan Đăng Hoang
During his three years studying at the prestigious arts and fashion academy, Hoang consecutively received scholarships granted to students with outstanding academic performances.
He hopes that he will have more opportunities to learn in a professional environment to fully develop his potential before returning to Viet Nam.
Quintessence can be seen on all virtual platforms of NABA, including Facebook, Instagram and Youtube of the academy, at 3pm on June 29. VNS
TAG: