Young father takes children backpacking to learn life skills
When his son was 2 years old and his daughter near 9 years old, Pham Trung Tien took them on several trips through Asia to gain life experience
On an extremely hot day, nearing 30 degrees Celsius, Tien's 14-year-old daughter calmly reads an English detective novel, eschewing a fan and air conditioning. Since she was 7 years old, the girl has regularly bicycled more than 20km, went swimming, played tennis and volleyball. Her father says her good health and eagerness to learn are the results from several backbacking trips where they learned real life skills and independence.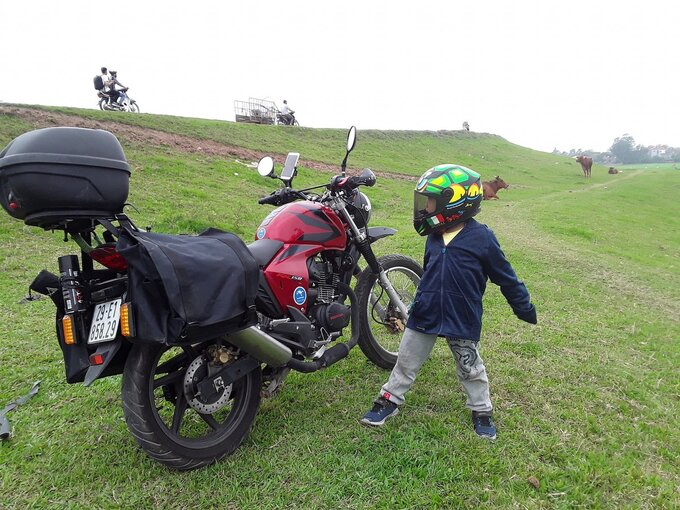 Photo; NVCC
2016 was the year they took their first trip to Phnom Penh in Cambodia. At that time, his younger son was only 2-and-a-half years old and his daughter was 9, and it was the first time they experienced sitting on a bus for more than 7 hours, before staying overnight at a small hotel.
In 2017, the father and his two children travelled to Xuan Son National Park (Phu Tho) by motorbike. Staying in Du village for 5 days, they slept in a stilt house and had simple meals with turnips and steamed kohlrabi with eggs.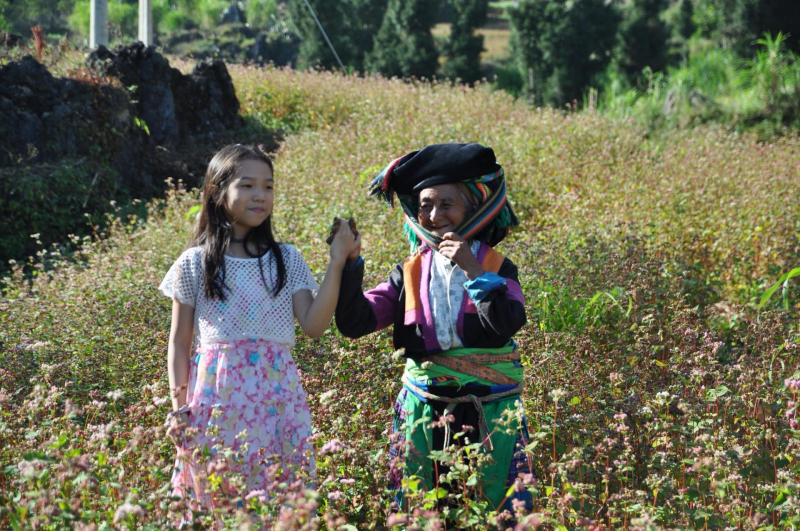 Photo: NVCC
Their journey continued with other destinations such as Hoa Binh, Ha Giang and they even went to Malaysia, Thailand, Singapore, Myanmar etc. In each trip, the children would be encouraged to learn something new, try strange food and have different experiences. With Tien, choosing a new destination is not as important as how you approach it. Every place has things to explore, and he says it would be a shame if they only came to "check-in" or take pictures.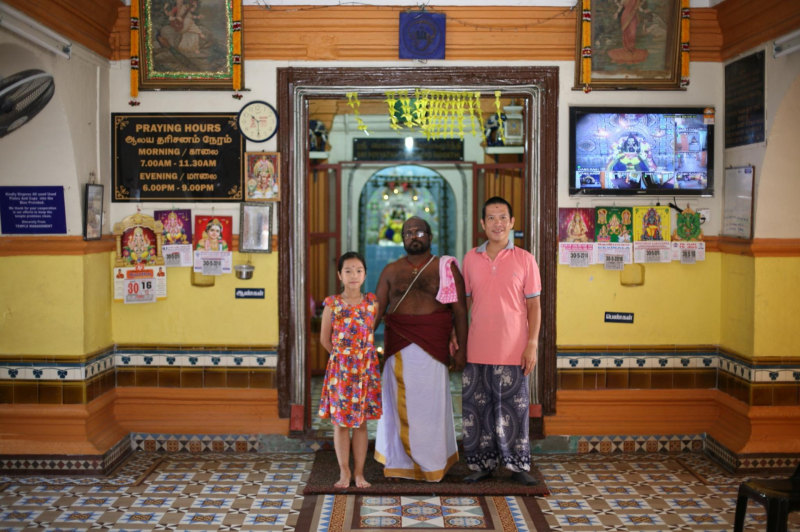 Photo: NVCC
One of the most memorable and longest trips they took was to Myanmar in 12 days. After traveling 1,500 km, the family experienced a different culture to the one in Vietnam. The weather was extremely hot, but did not stop them. In the hottest days in Hanoi, when everyone was struggling with the heatwaves, Tien's daughter told him, "Last year, we were in a place that was even hotter than this, Dad."
When asked why he took his children on such long trips at such a young age, he says it was an opportunity for them to explore and learn new things about cultural difference.. It helped them to become confident and independent, teaching them to face challenges in life.
Tien says by travelling with this children, he learned how to carefully plan a trip, taking care of the two children and ensuing their safety.
"My experience is quite simple, is to love and protect my children. Their safety and happiness are my priority more than anything else." Tien said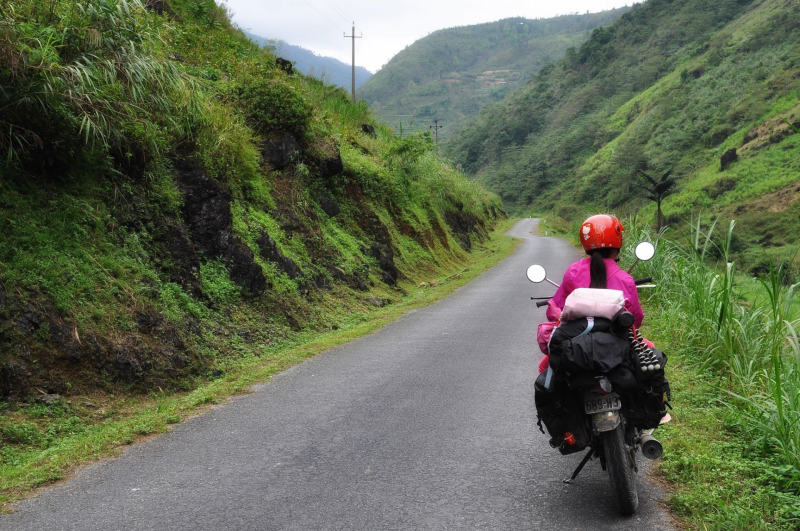 Photo: NVCC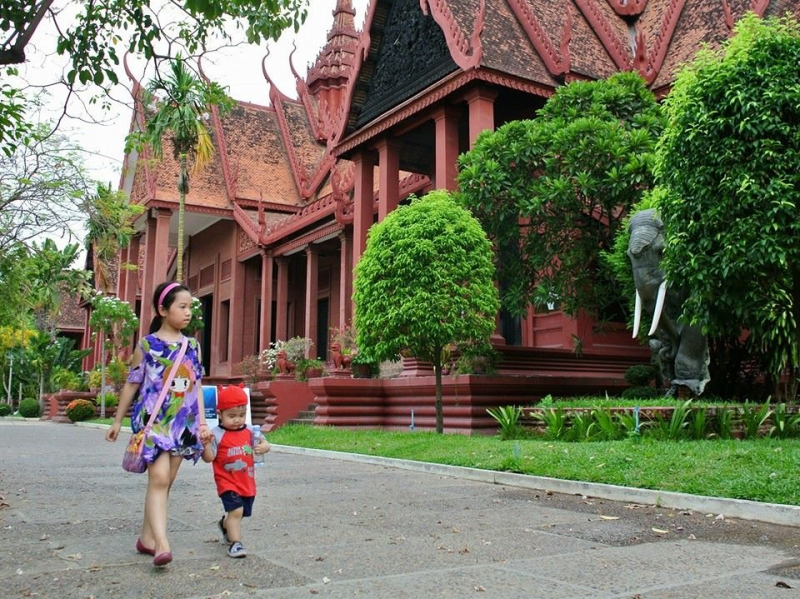 Photo: NVCC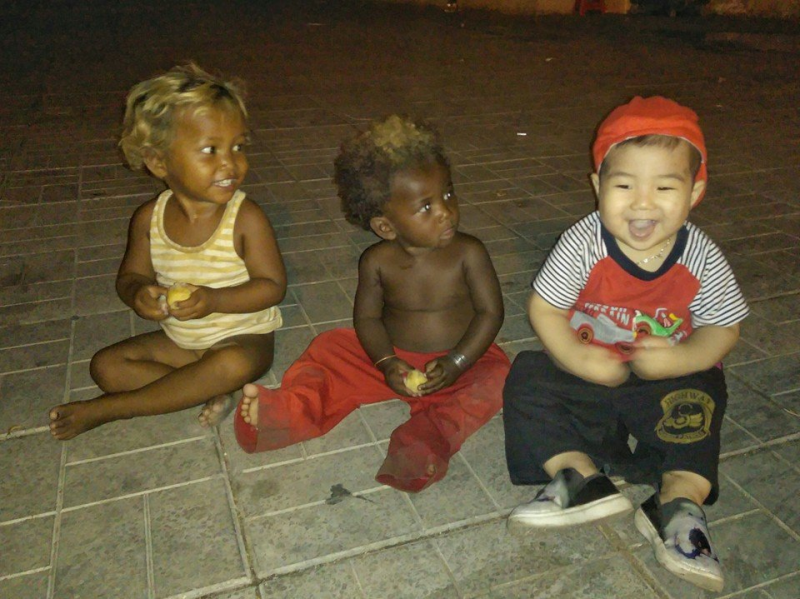 Photo: NVCC
Charlotte Pho
TAG: