Peace of mind during the pandemic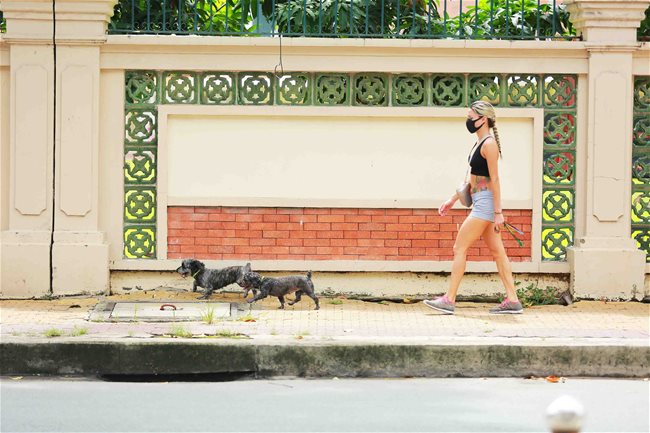 It's time to take a walk together - PHOTOS: THANH HOA
HCMC - Another Covid-19 outbreak has hit HCMC since the end of April, forcing the authorities to extend the two-week social distancing order at least till the end of this month. In some parts of the city, the local scenes seem different from before again as restaurants, bars and other non-essential services have been closed and most locals and expatriates in HCMC have had to stay home.
These days, many people in the expat community in Thao Dien in Thu Duc City try to improve their fitness by jogging, walking or cycling in their neighborhood. Some even seem to enjoy their peace of mind in the unusually tranquil and peaceful settings.
Like it or not, life has to continue although normal daily schedules have to be altered.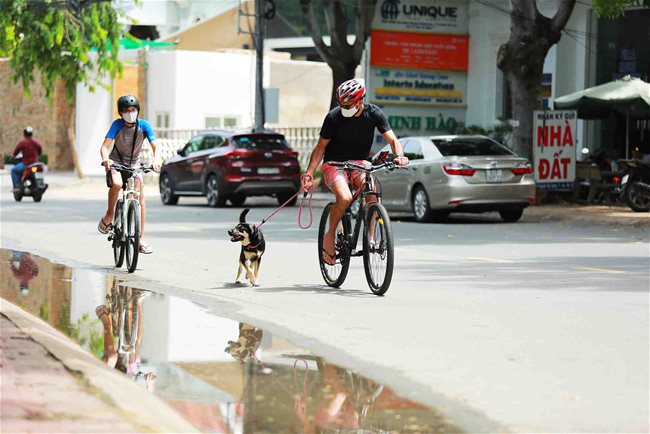 Calm down! Don't mess with them!
TAG: